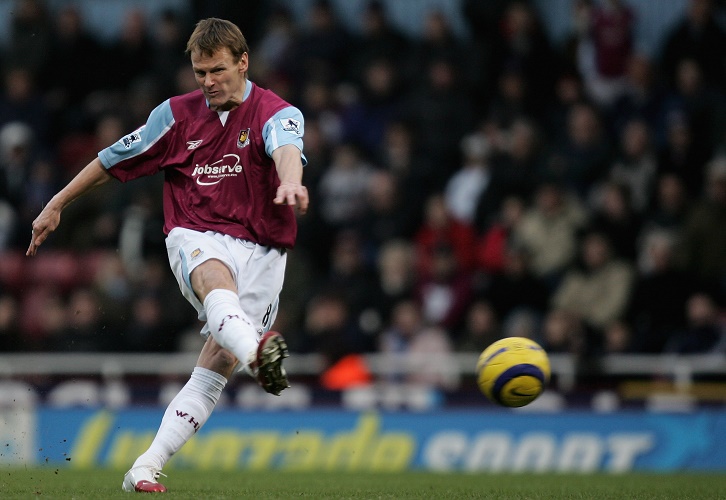 Former Hammers and Tottenham striker Teddy Sheringham looks forward to tonight's London derby and reflects on his career in the claret and blue...
West Ham have been very solid at the back recently, but they will have their work cut out tonight.
Tottenham are looking formidable at the moment, scoring goals from different areas of the team and full of confidence. It's not just Harry Kane and Dele Alli – the two centre-halves get goals, then there is Eriksen and Son – they are a real attacking force. Having said that, I can't see them winning the Premier League title now. When Chelsea were 10 points clear a couple of months ago, I did say that I thought the gap would be closed but that 10 points was probably a bit too much to claw back. And I still think it is going to be very tough for Tottenham to pip them now – I just can't see Chelsea dropping the points needed for Spurs to win it.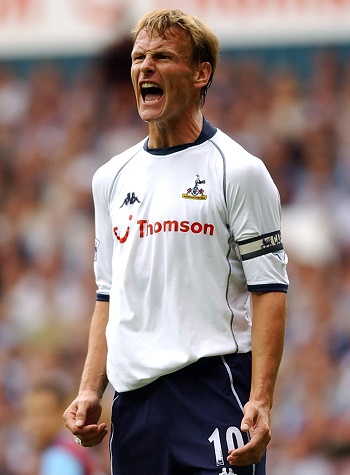 It's obviously been a tough year for West Ham.
It has taken time to settle in to the new stadium, and I think a lot of people expected that, but after the season they had last year, it has been a bit harder to take. Then you take into account the amount of injuries to key players that Slaven has had to deal with, and the Payet situation, which was a big blow and had a big impact on the team, and it obviously hasn't been an ideal season. It's a big summer ahead now, and to make progress in the right direction I think the Club need to bring in some players of real stature, players of real Premier League quality who can make a difference to the team. If they do that then I'm sure West Ham will be in good shape next season.
Tonight's match has some similarities to the same fixture that I was involved in 11 years ago this week.
West Ham fans loved the fact that they stopped Spurs getting in the Champions League on the final day of the season that year, and they will take great satisfaction in ending their title chances with a win tonight. Although I doubt they will be too happy that it does Chelsea a big favour! Looking back, I had three great years at the club. The play-off victory in my first season was fantastic – you look back now and realise how important that promotion was in terms of what West Ham have gone on to, and it was great to be a part of. Then the FA Cup final the following season was obviously an unforgettable day. It's just a shame that ball fell to Steven Gerrard. If it had fallen to anyone else then we would have won the FA Cup…
I still have a great affinity for West Ham and the supporters.
I supported the Club as a kid, and this is probably a good opportunity to clear up that situation, as it does get misconstrued at times! My brother took me to West Ham on the North Bank when I was around eight or nine, and that is my first footballing memory. Then when I started playing for Tottenham as a schoolboy, they would give us free tickets for matches and my support for them obviously developed.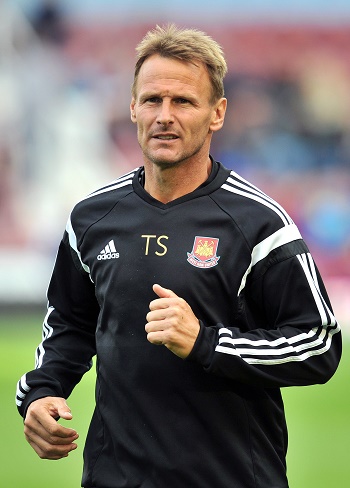 I also love my time as an attacking coach under Sam Allardyce at West Ham.
It was something a bit different and new for me, but I really enjoyed the role. The strikers at the time seemed to enjoy it, I got a bit of a response from them and they bought in to what I was trying to do, so it was something I look back on with pride. To be honest, I am surprised that more clubs don't use specialist coaches with their attacking players. Goalkeeping coaches are obviously commonplace, and defensive coaches have been around for years, but I think I know of only three or four Premier League clubs who have attacking coaches. If I think back to my playing career, I would certainly have liked someone to be around to give me tips and advice having played in the same position.
My time in charge at Stevenage didn't last long but it hasn't put me off management.
I enjoyed the job, and had two little spells during that season where things were going well and I thought I was getting the hang of things and could relax a bit, but unfortunately in football you can't relax at all. After a seven-match unbeaten run, we then went on an eight-match run without winning, and that was the end of me. The game today is very here and now, and everyone wants success instantly, but I'd still like another chance and I think that experience will stand me in good stead. At the moment, I'm happy doing a bit of media work and some coaching at soccer schools out in Dubai, but if something comes along that entices me back into the game here, I'd happily take it because I love the game.