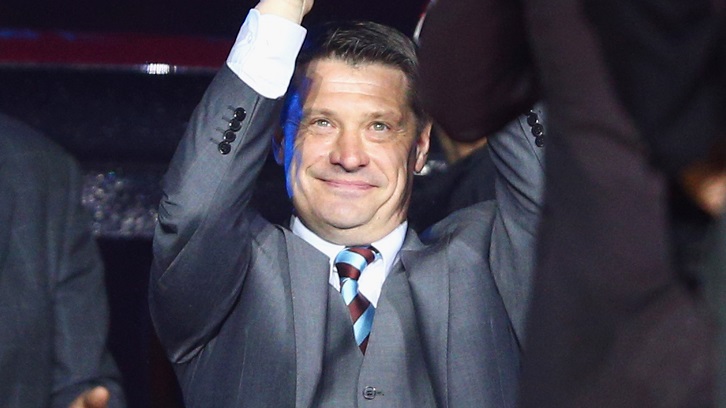 West Ham United great Tony Cottee scored on his debut in a 3-0 First Division win over Tottenham Hotspur at White Hart Lane in January 1983, aged 17.
The striker went on to play 17 games and score seven times against Spurs during his Hammers career, which spanned 336 games and 146 goals in two spells.
The 1986 Hammer of the Year and Season Ticket Holder looks ahead to Friday's London derby between the near-neighbours…
Hello everyone,
I've got special memories of this special game and for it to be an eight o'clock kick-off on a Friday night at London Stadium, I'm really looking forward to it.
I must admit that I'm really pleased that the game is on a Friday evening, as that means I can come along to the game, as I work for Sky Sports on Saturdays and it really frustrates me that I can't get along to watch the Hammers play.
We've also got Liverpool at home a week on Sunday, which means I'll be able to go to the last two home games. I've got my two Season Tickets, which haven't been over-used this year, so I'm looking forward to it!
Being honest with you, it's going to be a tough game on Friday because this is a very, very good Tottenham team.
It pains me to say that with my West Ham hat on, because we don't particularly want Spurs to win anything or do better than us. That's just a natural feeling and thought you would have as a West Ham fan.
If I take my West Ham hat off and talk as the pundit that I now am, I think Spurs are doing everything right. If you look, they have a fantastic team, some great young players, a good manager and a new stadium coming along and one of the best training grounds in the country, so everything is going in the right direction for Spurs.
It sort of hurts to say it, but I think it's going to be a really tough game.
The setting and atmosphere will work in our favour, though, and I hope we can overcome any difficulties to get the win we need

Tony Cottee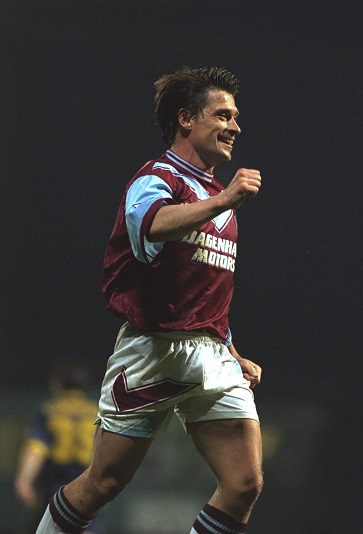 Last season, though, Tottenham would have gone top of the Premier League if they'd won at our place in February, and we beat them.
Everyone goes on about Spurs drawing at home to West Bromwich Albion and at Chelsea in the final few games last season, but when you think about it, their 1-0 defeat to us at the Boleyn Ground really set them back.
Michail Antonio got the goal and the ground was rocking that night. We all enjoyed the midweek games at the Boleyn and that was one fantastic win for the Football Club. That defeat really knocked them out of their stride and made it difficult for them to win the league.
So, who know knows, maybe history will repeat itself?
They sit four points behind Chelsea and we need to win the game to ensure we stay in the Premier League, so three points against Spurs would be even better.
It's a Friday night under the lights and it's a home game, so we know my fellow West Ham fans will be up for the game, but the problem we do have is injuries to key players.
It doesn't help when players are out and we have had so many injuries which have made it difficult for everyone, but hopefully the likes of Reidy and Andy Carroll will be available to play in this game.
The setting and atmosphere will work in our favour, though, and I hope we can overcome any difficulties to get the win we need.
Come on you Irons!
TC