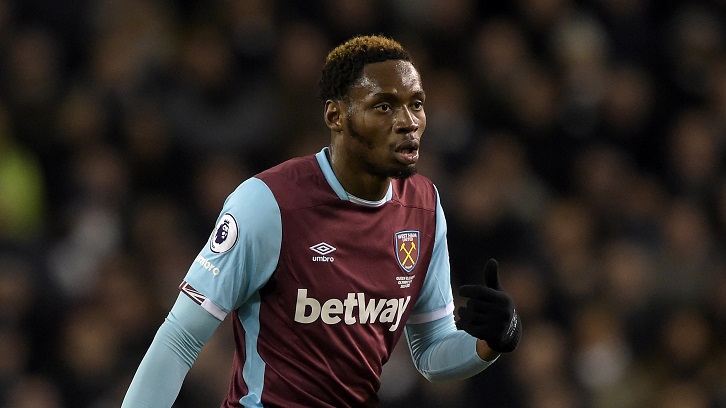 Diafra Sakho returns to first-team training at Rush Green on Thursday
Striker has not played since November after undergoing back surgery
Manager Slaven Bilic says No15 
Diafra Sakho made a welcome return to first-team training at Rush Green on Thursday.
The West Ham United striker has not played since undergoing back surgery after scoring in a Premier League draw at Manchester United in November.
After months of hard work and rehabilitation, the Senegalese forward was back on the training pitch and manager Slaven Bilic is hopeful he will be able to return to match action in the near future – providing his body reacts well to the rigours of full training.
"He has been out for a long time now, as he had a back operation, which is not an easy or small injury," Bilic said of his No15. "It was a major one, so he has been training very good and active, first with the medical staff and fitness coaches on an individual basis, then he did some training with the Under-23s.
"Thursday is the first day he is going to train with us without any restrictions, so he is back on a list of fit players for training, but then we have to consider the amount of time that he was out. Hopefully he is going to be back for us very soon, if it continues like this, which is great news for us, but the Hull game comes too early.
Hopefully Diafra is going to be back for us very soon, if it continues like this, which is great news for us

Slaven Bilic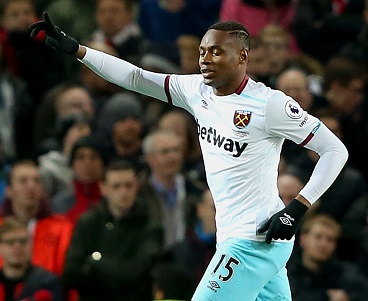 "He is very positive and says 'I want to play, please, please!' and is pushing in a positive way, which is what we want, but we have to think about his fitness because there is a big difference between training and games, because in training you can control your movement and all that.
"We are going to wait but, as I said, we will see his fitness in the training sessions and push him hard to do everything. He's going to train to break that barrier that is always there when you have a long break, especially after an operation and all that, and hopefully he's going to be in the team really soon."
While Saturday's Premier League fixture at Hull will come too soon, when asked, Bilic is hopeful that the 27-year-old will be fit to play soon.
"I don't know because he is starting and you are talking about the Arsenal game, which is in five or six days and we should know the answer if he is going to look good, but he is starting basically today," the manager confirmed.
"He's done a couple of training sessions but they were restricted. He looks good, but now we're going to see him basically in every training and see him train 100 per cent and with the other players treating him as a fit player.
"We're going to see."