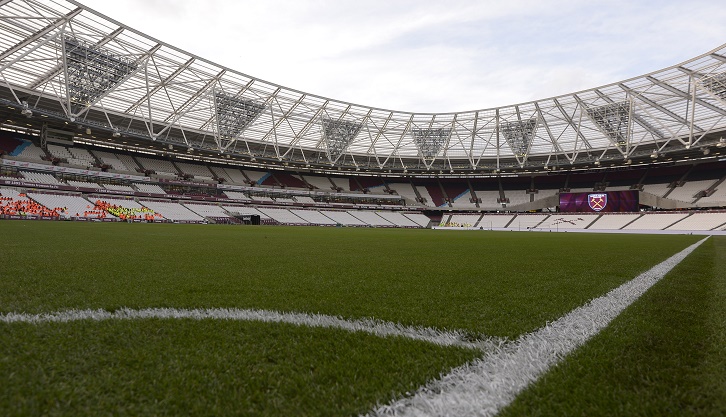 West Ham United's disabled supporters are being encouraged to apply to join the new Disabled Supporters Advisory Board, as part of the Club's ongoing commitment to regular communication with all sections of our diverse fanbase.
Following the successful launch of the new general Supporters Advisory Board this season, it was always envisaged that targeted sub-forums feeding into the overall agenda at the SAB would be set up to support those key representatives. 
At the most recent SAB meeting in January, it was agreed that – given some of the unique and complex issues that disabled supporters can face on matchdays at London Stadium – a dedicated forum for supporters with accessibility needs would take precedence.
The first DSAB Meeting will take place at London Stadium on Wednesday 19 April at 6.00pm.
The West Ham United DSAB will focus specifically on all matters that affect our disabled and ambulant supporters, and give members the opportunity to represent their views.
Senior representatives from the Club, including Board members, will be present at all DSAB meetings to listen to the opinions and proposals of our disabled supporters, and the minutes of meetings will always be reported to the West Ham United Board so that they can act on any ideas or issues raised.
West Ham United are extremely proud that – both in terms of the accessibility at Queen Elizabeth Olympic Park for disabled supporters and the provision for wheelchair users within London Stadium – our new home represents not just a massive improvement on facilities at the Boleyn Ground, but also sets new benchmarks within English football as a whole, and will be a shining light ahead of the Premier League's deadline for improvements to stadium accessibility in August 2017.
In particular, with 253 overall Wheelchair Accessible Viewing spaces, the London Stadium exceeds the number of WAV spaces at any other Premier League stadium, including other comparably sized stadia such as The Emirates Stadium (240), The Etihad (231) and Old Trafford (120). 
West Ham are also one of only four Premier League clubs, and the only one in London, whose number of WAV spaces exceed the minimum requirements set out in Level Playing Field's Accessible Stadia Guide.
London Stadium also comfortably meets or exceeds all recommended guidelines in terms of step-free access into the Stadium; the number of passenger lifts and parking spaces; the accessibility of ticket-counters, toilets and kiosks, three Changing Places facilities; rest areas for disabled ambulant fans; colour-coding for visually-impaired fans; and the location of and sightlines from WAV spaces, while the free shuttle-bus service that carries disabled and mobility-impaired supporters to and from Stratford Station has been a huge success.
Nevertheless, the Club are determined to do everything possible to keep improving the matchday experience of our disabled supporters, and we are therefore establishing the DSAB to hear directly from those supporters about what is working well, and what can be improved.
Supporters Cathy Bayford and Trevor Bright, both Season Ticket Holders in the Betway Stand, are the DSAB founding members, having represented the issues facing Disabled supporters on the SAB, and Cathy believes the expansion of the Club's focus in this area to be a hugely positive step.  
Cathy said: "It is wonderful that the Club are setting up a dedicated forum for disabled supporters. It will ensure that our voices are heard and that the issues facing disabled supporters are discussed and dealt with in the right way. 
"It is also vital that we have a central point of contact for disabled supporters. With the abundance of social media platforms now, it is more important than ever to have a clear line of communication that everyone can feel comfortable with.
"I would encourage any disabled supporters, who are willing and able to commit their time, to put themselves forward and apply for the DSAB. It is something that I believe will be extremely positive for all disabled fans."
Membership of the DSAB is open to all disabled Season Ticket Holders and Claret members, including wheelchair users and ambulant fans.. 
To register your interest in becoming involved in the DSAB, please contact Disability Access Officer Julie Pidgeon no later than 5pm on Friday 7 April, either by email to: [email protected] or by post to: Julie Pidgeon, Disability Access Officer, West Ham United FC, London Stadium, Queen Elizabeth Olympic Park, London, E20 2ST.
Please provide your name, postal address, a daytime telephone number and the details of where your Season Ticket is located in the Stadium.
Once the closing date for applications has passed, Cathy Bayford and Trevor Bright will independently select the successful applicants to form the Disabled Supporters Advisory Board, using a range of criteria in order to ensure the most diverse and varied representation of our disabled supporters.
Once the selection process is complete, all applicants will be advised if they have been successful or not ahead of the first DSAB meeting on Wednesday 19 April.