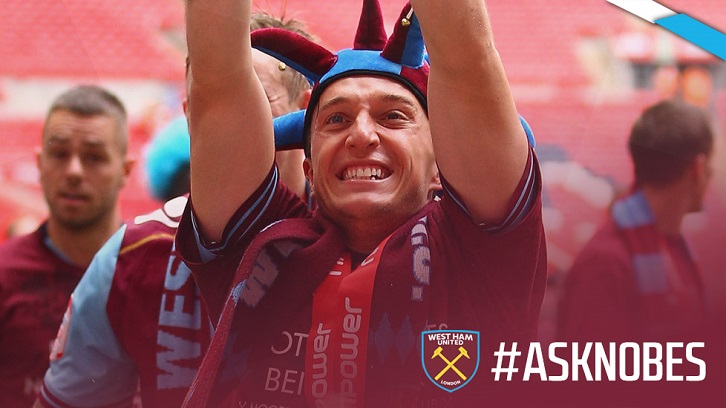 As he closes in on 400 West Ham United appearances, Mark Noble will answer your questions about his Claret and Blue career!
The West Ham United captain will sit down on Friday afternoon to respond to your #AskNobes tweets to @westhamutd - so which of his 398 previous appearances will you ask him about?
Will it be his debut against Southend United at the Boleyn Ground back in 2004? Or how about the 2005 Championship Play-Off final, in which he featured as a 19-year-old substitute?
What about the Great Escape he starred in back in spring 2007? Or the 2012 Championship Play-Off final? Or the unforgettable Final Game at the Boleyn Ground?
Maybe you want to know what the favourite penalty Nobes has ever taken was? Or maybe his best goal of the 46 he has scored for the Club he loves?
Do you want to know who Noble believes is the best player he has ever played alongside? Or who was his favourite teammate?
With nearly 13 years and 400 matches to choose from, the possibilities for #AskNobes are endless, so get tweeting now @westhamutd!