Interviews
Feghouli - I'm a competitor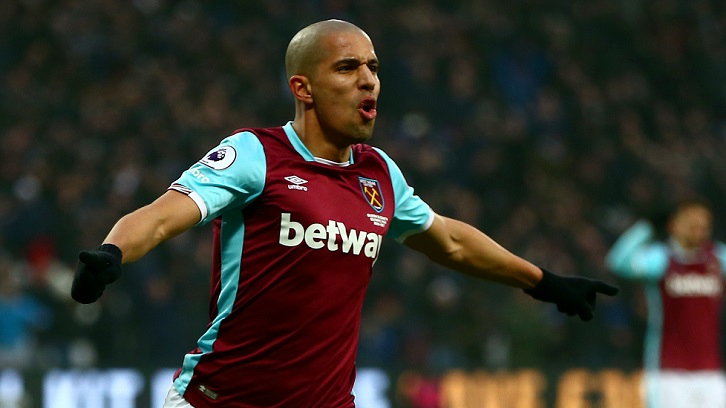 Sofiane Feghouli wants to make a positive contribution over the closing weeks of the season
Algeria star keen to play after recently making eight consecutive Premier League starts
No7 admits it took him time to settle into life in the hurly-burly of England's Premier League
As is the case with so many overseas players when they arrive in the hurly-burly of the English Premier League, Sofiane Feghouli openly admits it took him time to settle in.
The experienced Algeria winger suffered a hamstring injury in West Ham United's Betway Cup clash with Juventus in August, just weeks after arriving from Spanish club Valencia.
That setback saw the No7 ruled out for six weeks and, on his return, he found it difficult to break into Slaven Bilic's starting XI.
An impressive cameo as a substitute at Swansea City helped his cause, however, and Feghouli started eight Premier League matches in succession between January and March, scoring against Crystal Palace and West Bromwich Albion.
While the 27-year-old was back on the bench against Leicester City last weekend but, speaking in general terms, the right-sided attacker is in a happier place than he was in the autumn.
"I'm happy to be playing," he confirmed. "I couldn't wait to get back on the pitch, after spending quite a while out of the team. I'm very pleased to be playing again regularly.
"I haven't changed anything in particular. I just work hard in training and the coach decided to give me a chance which I had to grab with both hands.
"I've racked up two goals and three assists since I got into the team. I'm happy about that, particularly with the goals at home in front of our fans which is always a great feeling. The most important thing, however, is to help the team win games which is what I enjoy the most because I'm a competitor and I want to play."
There's plenty of room for progress in this team. It's down to all of us and the staff to do better. We haven't won recent games due to fine margins

Sofiane Feghouli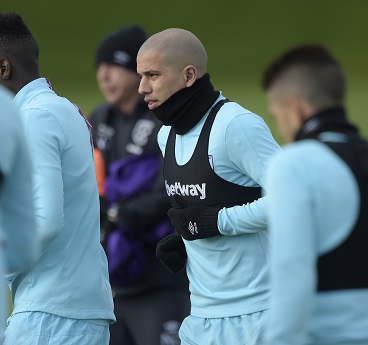 For Feghouli, the switch from La Liga to the Premier League has been something of a culture shock, particularly in terms of the style of football he has had to get used to on these shores.
"It's been a radical change in footballing terms," he confirmed. "In Spain, the game is more about possession, technique and strategy, whereas football here is more direct.
"It's a big change, but as I said, I'm happy with my statistics so far – two goals and three assists in not many games. I'm gradually settling in."
Like his manager and teammates, Feghouli readily admits the team's performances and results have not been good enough in recent weeks.
The Hammers went into the international break – Algeria do not have any fixtures – on a five-match winless run, and the wideman is determined to end it when they travel to Hull City on Saturday 1 April.
"I don't like losing," he confirmed. "Every morning I wake up to go to training to win and that's what I think being a professional is about.
"We haven't won in our last five games now, so we really need to work on becoming more consistent. There's plenty of room for progress in this team. It's down to all of us and the staff to do better. We haven't won recent games due to fine margins.
"We also need to improve defensively because we've been conceding too many goals. Our target is to finish in the top-half and to entertain our supporters."