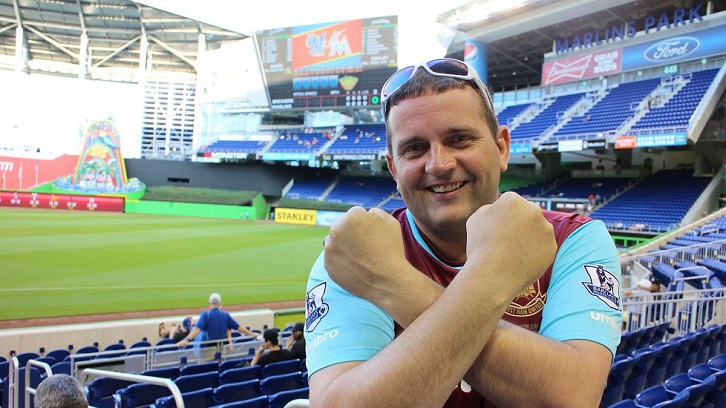 "Suithad na Irons!"
While those four words will mean nothing to the majority of West Ham United fans, they make perfect sense to Derek 'Pluto' Murray – or Derek 'Pluto' Moireach to give him his original Scottish Gaelic name.
The BBC Alba sports presenter and football commentator has been a member of the Claret and Blue Army since 1976, when his great uncle Kenneth Morrison sent him a Hammers shirt as a gift at the age of three.
Born and raised on the Isle of Lewis in Scotland's Western Isles, Murray grew up speaking Scottish Gaelic as his first language, and he remains among the approximately 57,000 Scots who still speak and think in the country's native Celtic tongue. He learned English at school, where he also discovered his love for the beautiful game.
"I am eternally grateful to my great-uncle Kenneth, who moved to the East End to work in the Merchant Navy," Murray began. "He set up in East Ham and became a West Ham supporter.
"In 1976, he sent me my first football jersey and it was brilliant being the only one in the playground with West Ham colours on, when all the other kids were wearing Manchester United, Chelsea or Liverpool jerseys. Another boy had an Aston Villa shirt and they thought we were one and the same!
"I followed West Ham from then on and kept a close eye on results. Every time Kenneth came home, he brought a scarf or a programme or a pin badge for me!"
In 1976, my great-uncle Kenneth sent me my first football jersey and it was brilliant being the only one in the playground with West Ham colours on

Derek 'Pluto' Murray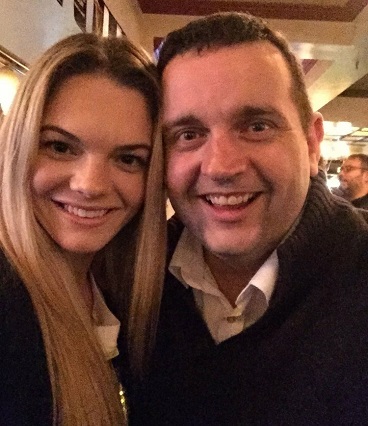 After moving to Glasgow to serve as a police officer in Strathclyde, Murray's linguistic abilities saw him write Scots Gaelic news releases for the force before returning north to become a broadcaster in his late twenties.
In 2003, he began working for BBC Radio nan Gàidheal – Scotland's Scottish Gaelic language radio station – while also providing reports in English for BBC Radio Scotland's popular Sportsound programme.
In 2008 – the same year Murray was named Radio Personality of the Year at the Celtic Media Festival – a new Scottish Gaelic language digital television channel was launched called BBC Alba.
Murray is a regular contributor to both.
"I present the drive-time show on BBC Radio nan Gàidheal entitled Siubhal gu Seachd le Pluto between five-thirty and seven o'clock every weekday evening," he explained. "A percentage of listeners also tune in from mainland Europe rather than Scotland – places like Holland, Germany, Norway and even the United States!
"I like to interact with the listeners and they tell me via social media that they enjoy hearing Gaelic spoken and my choice of music from the eighties and nineties, as well as the sports reports, of course!"
Aside from his regular programme, Murray also provides Scottish Gaelic commentary on Scotland international matches and major domestic fixtures, such as the Scottish Cup final.
Back to West Ham and work and family commitments prevented Pluto from watching his beloved Hammers in person for many years, but that all changed in May 2013.
"The situation was getting ridiculous, but I was tied to the season up here in Scotland," he said. "Then, my cousins, who are living in Hornchurch and Colchester, invited me to watch us play at Everton and I went down to Goodison Park, but we lost 2-0!
"The family then came up for my wedding and told me it was getting beyond a joke that I hadn't been to Upton Park, to they insisted I came down. I did, to a game against Manchester City in January 2016.
"The matchday experience was surreal, but I immediately felt part of everything and amongst people I'd known for years. I could feel myself getting more and more emotional about the whole thing. I was with my cousins from Essex and Ireland. It was a brilliant family occasion that I'd waited 40 years for."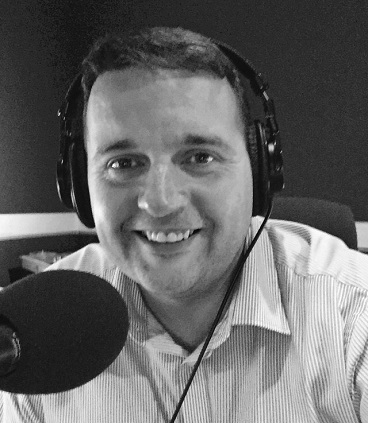 For Murray, it is no coincidence that he, like so many Scots, has developed an affinity with West Ham United.
"It is a global club with a family ethos and an East End community-first mentality that is similar to the one I grew up in on the west coast of Scotland, where everyone is very friendly and chatty.
"That kind of mentality worked its way into the docks of east London, where so many Scots worked, and eventually fed into the football club.
"Whether I am in my flat in East Kilbride, on my croft on Lewis, or at the stadium with my family, it is a privilege to follow West Ham United."
*You can follow Derek 'Pluto' Murray on twitter @DerekPluto and Facebook.
Keep your eyes peeled to whufc.com for more stories about some of the people who make West Ham United much more than just a football club. #WeAreWestHam