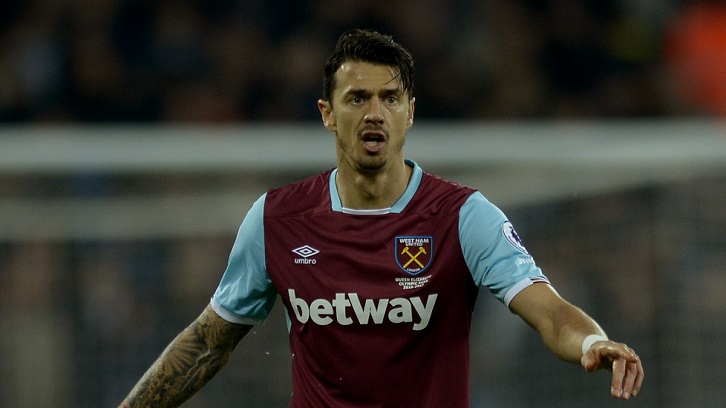 Jose Fonte vows to work hard after experiencing a difficult start to life as a Hammer
Defender spoke to media after Saturday's 3-2 Premier League defeat by Leicester City
Hammers have conceded three goals and not kept a clean sheet in last seven matches
Jose Fonte admits he has not enjoyed the easiest of starts to life as a West Ham United player, but the experienced defender is not about to go into his shell.
The January signing from Southampton has experienced victory just once in his opening seven Premier League appearances – against his old club – and suffered another disappointment as the Hammers were beaten 3-2 by Leicester City on Saturday.
That London Stadium reverse must have seemed light years away from his UEFA Euro 2016 success with Portugal, but Fonte is looking to the future rather than the past.
"It hasn't been easy, of course not," he said. "You might say it hasn't been the perfect start, obviously, but I'm strong enough, I'm not scared and there's no problem because I'll keep working hard as that's the only way to be successful.
"I'll go back and I'll train as hard as I can and I'll try and improve in every single thing and help the team. That's the only way I can do it.
"Like I said, I'm positive that better days will come. I'm sure of it."
I'm strong enough, I'm not scared and there's no problem because I'll keep working hard as that's the only way to be successful

Jose Fonte
Fonte has been part of a defence that has conceded 18 goals in West Ham's last seven matches and has yet to keep his first clean sheet in Claret and Blue.
With those statistics in mind, the 33-year-old is not going to stop working until the Hammers become more solid at the back.
"I want clean sheets, obviously, as I'm a defender!" said Fonte. "That's why I came here, to help, and that's why I'm disappointed for everyone, but there is only one way in my mind to put it right, and that is to keep working hard.
"Better days will come and I'm working hard to help the manager and help the team to end this run.
"I won the Euros, yes, but it's gone. I want to be successful in West Ham and that's where my focus is, to help West Ham be successful. Obviously at the moment things are not going well for us, or for me, but there's only one way to put it right – to work harder."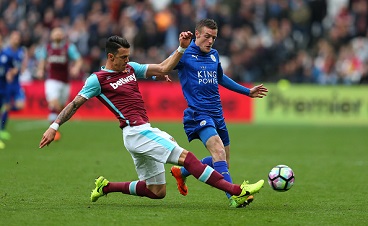 When asked by a national newspaper journalist if the Hammers had simply 'switched off' after reaching 33 points in January, Fonte dismissed that suggestion out of hand.
"Not at all!" he replied. "Listen, there are a lot of points at stake and nobody is safe yet. We've got to get some results soon and we're going to work really hard for that because we are better than where we are at the moment.
"We should have many more points because of the quality that we have. It's just about getting the details right and getting back to basics and defending better, because we will score goals.
"We have a massive game against Hull City next and we want to get some points from them."
Finally, the No23 closed by saying that the players were determined to put things right on the pitch for their manager Bilic and for the supporters, who again turned out in their tens of thousands to support their team on Saturday.
"I can only say good things about the manager," he said. "He's a great man and a great coach, he's working really hard and we're trying really hard, so we can only put it right
"We'll do everything we can to get some wins to please the fans, because they deserve it as well. The fans have come and support us in every single game and we want to win for them as well."