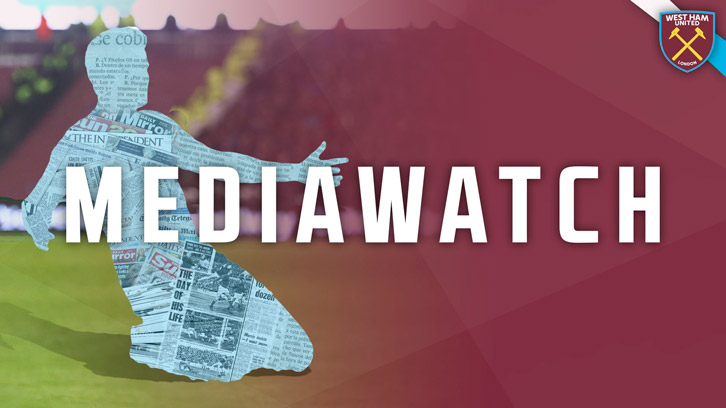 whufc.com takes our daily look at the Hammers stories making the news…
With the 2016/17 season entering its final stretch, transfer speculation is starting to take over the back pages once again and today's papers link the Hammers with a Serie A forward.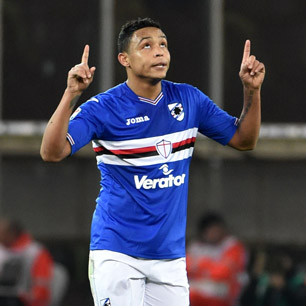 The Mirror reckon West Ham have added Sampdoria striker Luis Muriel to their summer transfer shopping list. The Colombia international has ten goals and nine assists to his name this season and is said to have a £24m release clause in his contract.
Jose Fonte has slotted straight into the Hammers side since joining from Southampton in January, and he reveals in this
Evening Standard interview that Slaven Bilic's influence was the deciding factor behind his move to east London.
The experienced Portuguese is in no doubt over Slav's abilities, saying: "You can see on the touchline that Slaven is very different than most managers. He is honest, direct and a football person. He was a centre-back himself, he has character and an aura and I'm just pleased to be working with him and learning from him."
Fonte also appears in the Daily Mail, where he speaks about the battles he faced in his early career – before reaching the pinnacle of the English game and the Premier League at the age of 28.
He is now looking to pass his experience on to his younger teammates, saying: "Football is for super athletes these days. Back in the day, people didn't pay much attention to that side of the sport, but now every week you have to play against sprinters, ultra-fast, ultra-strong. You have to give yourself a chance.
"I tell the kids: don't start when you're old, if you start when you're old it's already too late, you're not going to do it. You have to start when you're young."