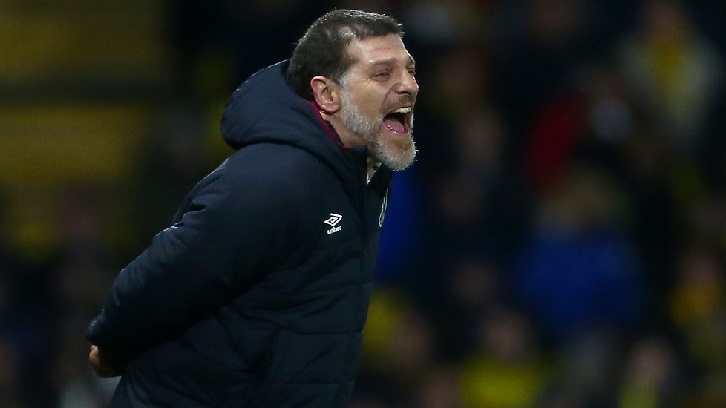 West Ham United manager Slaven Bilic pens his thoughts for whufc.com ahead of Saturday's Premier League trip to the Vitality Stadium to face AFC Bournemouth...
Hello everybody,
We travel to AFC Bournemouth in the Premier League this afternoon looking to continue our recent away record, which has seen us unbeaten on the road in 2017.
We achieved victories at Middlesbrough and Southampton before drawing at Watford two weeks ago in a game we could easily have won, too.
I was asked in my pre-match press conference if the players were feeling confident when playing away from home.
My answer was that confidence is higher than it has been and it's all good to approach the game like this in a positive way. It's the best way to prepare for the game.
Why? Because we scored three goals at Southampton and we scored three goals at Middlesbrough and we came back against Watford because we were serious team and we were focused and all that.
This is a new game and we need to show it all again, as we did at Middlesbrough and Southampton, we need to improve on the performance at Watford, to get another win.
This is a big game for us, but is also a big game for Bournemouth because they need points after their recent run of games without a win. If we need points to make sure we stay in the Premier League, then they need points to do the same thing.
I was also asked if it is time for us to be 'ruthless', as Bournemouth are without some important players through injuries and suspensions.
We want to go there and beat them, but sometimes the wounded lion is the most dangerous lion!
They are going to be focused and concentrated, of course, but are we afraid? No, but make no mistake, we are expecting an unbelievably difficult game, not in the 60th minute but from the start we expect them to play how they normally play on their small pitch and with their crowd behind them and all that.
We want to go there and beat them, but sometimes the wounded lion is the most dangerous lion!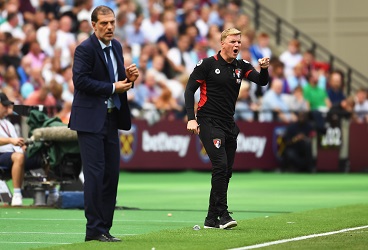 Eddie Howe was being praised massively last season and now this season things have not been so easy for him, but the margins are very small, as they are throughout a season.
He has had to contend with a couple of injuries, then that game when they were 3-0 up at home to Arsenal and they drew 3-3. Then they went to Millwall in the FA Cup and got hammered 3-0, then they lost at home to Palace, then lost more games.
Eddie's been doing the same job and he's keeping his confidence, but sometimes they are small margins and he's trying to work them out.
For example, the striker Callum Wilson is injured and he is very important for them with his movement and his pace, then Nathan Ake has gone back to Chelsea, then Simon Francis got injured and didn't play a couple of games.
Then, suddenly, you are not solid and nobody can afford not to be solid. How can you be solid if you lose a couple of your best players from the back four?
Getting back to us, we are doing well overall now. OK, we lost to Chelsea on Monday, but they are a different calibre.
We played as well at home to Crystal Palace and West Brom as we did at Middlesbrough and Southampton, so we are doing well home and away.
Also, of course I was disappointed to lose to Chelsea because it was a home game, but we played good so, overall, we are doing well.
If you are travelling to Bournemouth, please have a safe trip. If you are watching on TV, or listing on the radio, enjoy the game.
Come on you Irons!
Slaven