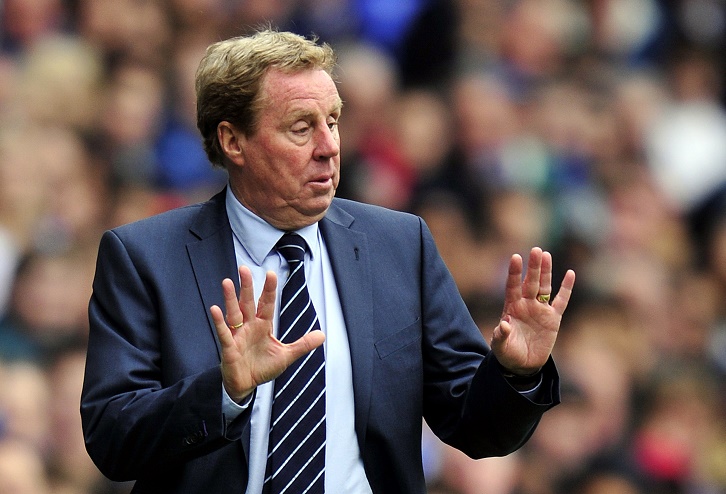 Harry Redknapp has a unique connection with West Ham and Bournemouth, having played and managed both clubs during a career spanning more than 50 years.
Harry, who celebrated his 70th birthday earlier this month, looks forward to the clash between his former clubs this weekend and talks Slaven Bilic, London Stadium and life after management…
I'll be there at the match on Saturday.
I'm looking forward to what should be an exciting game between two footballing sides who like to attack. I've seen a lot of Bournemouth this season as I live nearby. I take the grandchildren along and it's nice to enjoy watching Premier League football without the pressures of management. We get to the ground five minutes before kick-off and often make a quick exit five minutes before the end so I can be home in time to see all the other results coming in. The grandkids get a bit annoyed though – we've missed a lot of late goals this season!  
Bournemouth have had a tough time recently.
After a fantastic first season in the Premier League last year, it was always going to be a bit tougher in the second season, but they were going well early on. They had a great 3-1 win over Liverpool at home and should have beaten Arsenal at the start of the year after going 3-0 up, but were pegged back to 3-3. That was a real blow and, since then, they've been on a tricky run and haven't won a game. The point at Old Trafford last week was a big confidence boost, though, and they'll be desperate to get their home form back on track this weekend.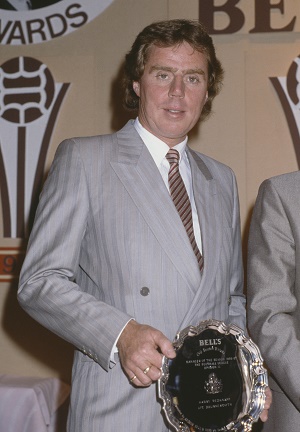 Eddie Howe has a great future ahead of him.
What he has achieved in his short time as manager so far is nothing short of incredible. Bournemouth hadn't been out of the bottom two divisions for 100 years before I took them up to the old Second Division in 1987, but Eddie stole my thunder by taking them into the Premier League! He is a great lad, though, and has all the qualities to be a top, top manager. I signed him as a player and he always showed a great interest in learning the game. I'm proud that a lot of young players I managed have gone in to coaching. The likes of young Frank, Rio and Joe Cole are all taking their coaching badges and have the ability to go far.
West Ham have turned things around after a difficult start.
It was always going to take time to settle in at the new stadium, and there have been a lot of injuries to key players that have disrupted their progress. Then there was the situation with Dimitri Payet, which was a real difficult one. As a manager, you don't want to have to deal with that kind of problem, but I thought Slaven and the club handled it very well. At the end of the day, West Ham have had better players before him and they will have better players in the future. If he doesn't want to play for a fantastic club like West Ham, then that's up to him. Slaven has steadied the ship, though, and they have had some excellent results recently.
There is some real quality in West Ham's team.
I like Manuel Lanzini, he is a playmaker in the true West Ham style and can do everything – pass, dribble, score goals. Mark Noble is someone who doesn't get the credit he deserves for the influence he has – he's a leader, a great character who drives others around him and keeps the team spirit together. The two new boys are also good signings. I've followed Fonte since he was playing for Southampton in League One and he is a top player, a true pro and a solid character. And Snodgrass is similar, a great character with a lot of ability and a great left foot. No disrespect to Hull, but I always felt he deserved to be at a bigger club. 
It's no surprise to me that Slaven has gone on to become a successful manager.
He's always been a bright, clever guy, with a strong personality and the right character to manage players. He comes from that terrific generation of Croatian players that I had the pleasure to manage. Slaven, Igor Stimac, Davor Suker, Robert Prosinecki, Niko Kranjcar, Luka Modric, Vedran Corluka – all fantastic players with magnificent character. After he left West Ham as a player, I bumped into Slaven on many occasions in various places around the world and was always pleased to see him and enjoyed his company. I'll hopefully get down to see him after the game on Saturday and say hello if he's had a good result.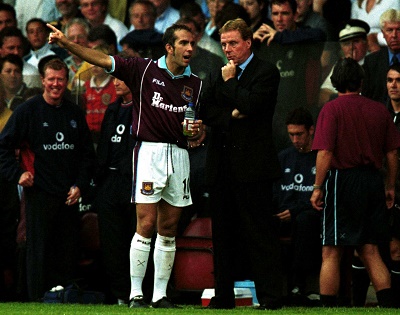 I've only been to London Stadium once, but what a place.
I was there for the opening ceremony and friendly against Juventus back in August. It's a fantastic stadium and the move was an opportunity that the club just couldn't turn down. Obviously I grew up at Upton Park and it was a different story. We used to train on the concrete forecourt in front of the main entrance when it snowed, and during the summer we'd paint the old Chicken Run, which used to be piled six foot high with fag ends! The new stadium is the future, though, and will take the Club to another level. With the backing they have, and almost 60,000 sold out every week, it will give them a great chance of success. It has put West Ham in a position where they could have a chance of winning the Premier League one day. 
Being completely honest, I have no desire or wish to get back into management.
I'm very happy and enjoying my life. I do a bit of media work for BT Sport and I've recently bought a little racing stable down in Dorset, in a beautiful little village called Piddletrenthide. It's not Poplar or East Ham, that's for sure! I have a trainer called Nick Mitchell, who looks after around 18 horses, and we've got room for a few more. I own four of them, but I'd be lying if I said there was a champion among them. I just enjoy popping down to the yard, and watching a few races at the local track, Wincanton. The rest of my time is spent with the family, and the grandchildren keep me busy. There are seven in total and a couple are into their football. Jamie's little one Beau (8) is at Chelsea's Academy, while Mark's son Harry, who's 10, is at Bournemouth. He's a right-back, though, not a winger like his grandad!