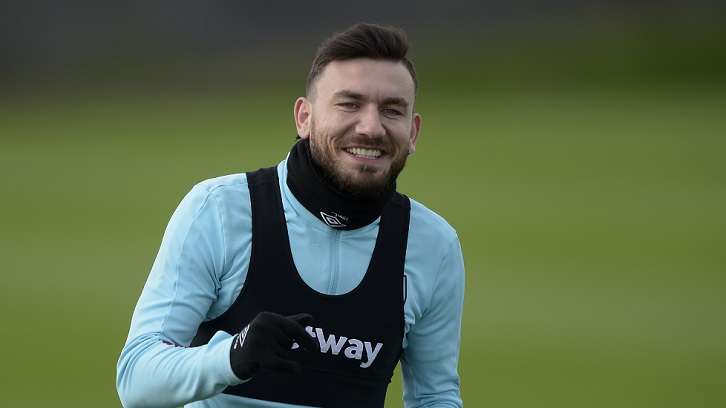 Robert Snodgrass and his family are settling into life in London as a West Ham United player.
The Scotland midfielder completed a £10.2m switch from Premier League rivals Hull City on 27 January, moving from a relegation battle into the relative comfort mid-table.
The 29-year-old sat down to speak about how his first few weeks as a Hammer have gone and his relationship with the Claret and Blue Army...
Snoddy, you've been here for about six weeks now, so how are you settling in after swapping life in Hull for life in London?
"It's going good. I'm trying to get used to my team-mates, the way they play and stuff. Everybody says it takes you a few months to settle in.
"I've been trying to get my family down here as well, to make the change. The little ones are at school, so it takes time, but it's been pretty good as far as the playing side goes."
How have you found your new Club and surroundings?
"The size of the Club, it's huge. The training here is different and I you have got that feel that you are chasing the top half in the table, whereas Hull we were always thinking about relegations – they are different mindsets. To come here has been superb.
"[After a challenging first half of the season], now you are probably starting to see a squad coming together.
"It was tough, because West Ham were hovering just above relegation zone when I played against them for Hull. But since I've been here I've not seen a team that should be fighting or even nearly fighting relegation. I've seen one that should be in the top half of the table.
"There are big characters here, too, and that starts with the manager."
That game against Hull you spoke about was one which West Ham won 1-0, but 'The Post' won Man of the Match after your old team hit the woodwork on three occasions?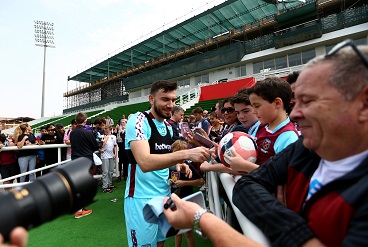 "It probably shows you on that day how good we were, Hull, we were very good. But West Ham won the game and that's what it takes.
"The fans have been superb, absolutely terrific. I think one thing you're always saying about West Ham fans, playing against them over the years, is that they get behind their team. They want that same sort of commitment that they show to the Club.
"Most sets of fans are like that, certainly everywhere I've been [at Leeds United, Norwich City and Hull], as long as you put in that hard work and give them everything, come Saturday, they'll back you."
Being a Glaswegian, do you see similarities between West Ham fans and supporters of the Old Firm clubs, Celtic and Rangers?
"Yes, definitely. These are people who are working all week to take their kid to a football match and it's not cheap nowadays. They expect somebody to give them blood, sweat and tears for that jersey.
"That's what it takes. If they know you've given everything, but still lose, they'll still back you because they'll know through the work you're putting that you appreciate them coming to support."