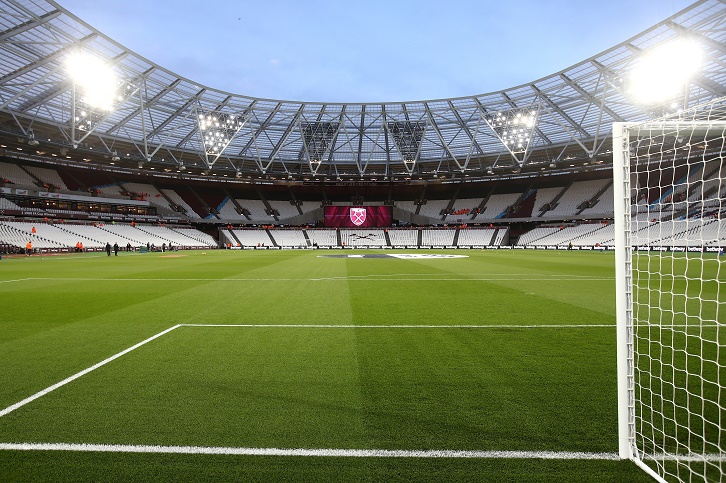 London Stadium has been named Stadium of the Year in a prestigious competition voted for by a jury of five highly-respected architects recognised for their work in stadium design.
In the award hosted by leading industry design magazine Stadium DB, West Ham United's home pipped the Vodafone Arena in Istanbul and Stadium FK Krasnodar in Russia to claim the top honour, selected from the best new stadia around the world to have opened in the past 12 months.
Other stadiums around the world nominated included the much-heralded Hard Rock Stadium in Miami, home of the Miami Dolphins NFL team, and the Allianz Stadion in Austria, home of Rapid Vienna. 
Following the 2012 Olympic Games, the Stadium underwent a multi-million pound conversion to turn it into West Ham United's iconic new home, and that vision and innovation has now been praised by industry experts from across the globe.
In the voting, London Stadium was the only nominated venue to earn a maximum mark of 10 in two of the three qualifying criteria - visual impact, relation to surroundings and innovation.
In his summary, jury member Robert Mankin, who gave the London Stadium conversion 10 out of 10 in innovation, said: "Although the conversion has taken some time, this is an excellent case study for adaptation of an Olympic legacy facility. The final result feels fresh and new, and the integration into the surrounding park is quite well done."
Przemek Kaczkowski said: "Super-light cover structure, smart incorporation of floodlighting and flexibility make it a spectacular masterpiece of engineering. Interior view of the stadium is impressive and well recognizable."
Since re-opening in its current design, London Stadium has quickly developed its own history and has already played host to a number of impressive West Ham United displays, including a night few will forget when the Hammers beat Chelsea 2-1 to knock the Premier League leaders out of this season's EFL Cup.
Not only that, but Andy Carroll scored one of the greatest Premier League goals of all time on the turf of London Stadium in our 3-0 win over Crystal Palace on January 14.
Hammers boss Slaven Bilic said: "It is fantastic for London Stadium to be recognised in this way, and credit to the huge amount of hard work that has gone into making West Ham United's home one of the most iconic and recognisable venues in the world.
"With the third highest capacity in English football, we have a stadium that truly reflects the ambition and potential of this great football club, and I firmly believe that our supporters can look forward to a very exciting future here."