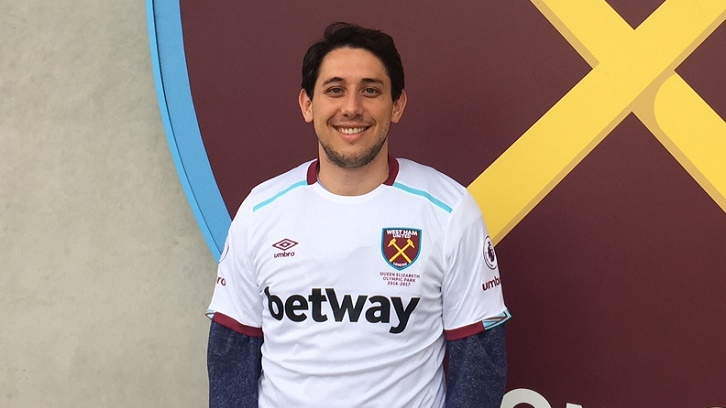 Few West Ham United players have been more exciting and less predictable in the Club's history than Paulo Wanchope.
The forward, who scored 15 goals in 47 appearances in Claret and Blue between July 1999 and May 2000 and inspired the Hammers to UEFA Intertoto Cup glory, is also a national hero in Costa Rica.
The tall yet elusive striker netted 45 times in just 73 games to become the Central American country's all-time leading scorer and led them to two FIFA World Cup finals.
One young supporter whose imagination was caught by Wanchope was Ricardo Patino, who was inspired to become a Hammer by his hero and made a once-in-a-lifetime 5,420-mile pilgrimage to east London in June.
"It is a day I have been waiting more than a decade for!" said Patino, sitting inside the Stadium Store coffee shop with a broad grin on his face.
"I have been a West Ham fan for more than 15 years because of Paulo Wanchope and I have always wanted to come and see the stadium. I wanted to go to Upton Park, but I couldn't because I couldn't afford it, but I made a trip to Europe and I had one free night, so I decided to put my money on a flight to London.
"As soon as I got to London, the first thing I did after dropping my bag at the hostel was to head to London Stadium to see the home of West Ham!"
I have been a West Ham fan for more than 15 years because of Paulo Wanchope and I have always wanted to come and see the stadium

Ricardo Patino
Patino, who works as an auditor in his home city of Cartago, a few miles east of the capital San Jose, visited Madrid, Amsterdam and Brussels before visiting London prior to making his final stop in Milan.
"I didn't want to see Buckingham Palace, I had time just for one thing and I wanted to see our stadium!" he confirmed. "I had a good look around, had a tour and got some nice things in the Store which I wanted to badly.
"I now have a West Ham shirt and also got one for my cousin, who is a fan of River Plate in Argentina and is now a Hammer because of Manuel Lanzini!"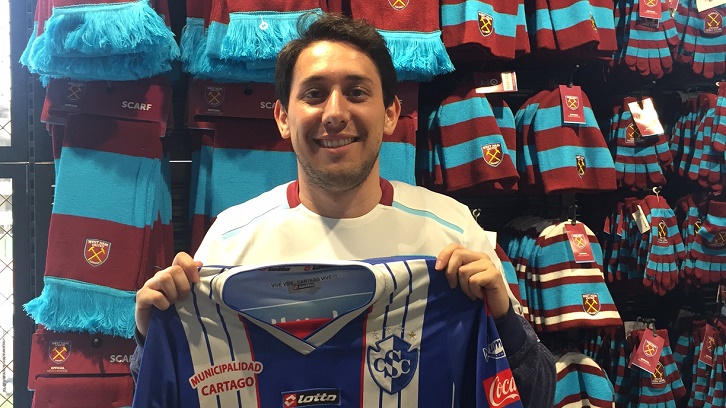 While it is Lanzini who has encouraging his cousin to support West Ham, Patino says Wanchope was the player who initially caught his own eye all those years ago.
"It all started with Wanchope, because he is the greatest Costa Rica player ever," explained Patino, who watches every West Ham match on television with his father Otto. "Back in 1999, I remember he won the Intertoto with West Ham and I started to follow the Club, then even when I left I still continued to keep an eye on the Hammers.
"I also love Argentinian football and West Ham signed Carlos Tevez and Javier Mascherano in 2006, so that was another reason to follow the Club.
"I am always talking about West Ham back home and everyone picks on me, asking me why I don't support Arsenal, Chelsea or Manchester United, but I don't care about that!
"I enjoyed all the good moments, and I felt really hurt when the team was relegated to the second level, so at that moment I knew the Club was in my heart. Now, we are back in the Premier League and with players like Lanzini, Michail Antonio, Andy Carroll, Adrian and the skipper Mark Noble, we can do well next season."