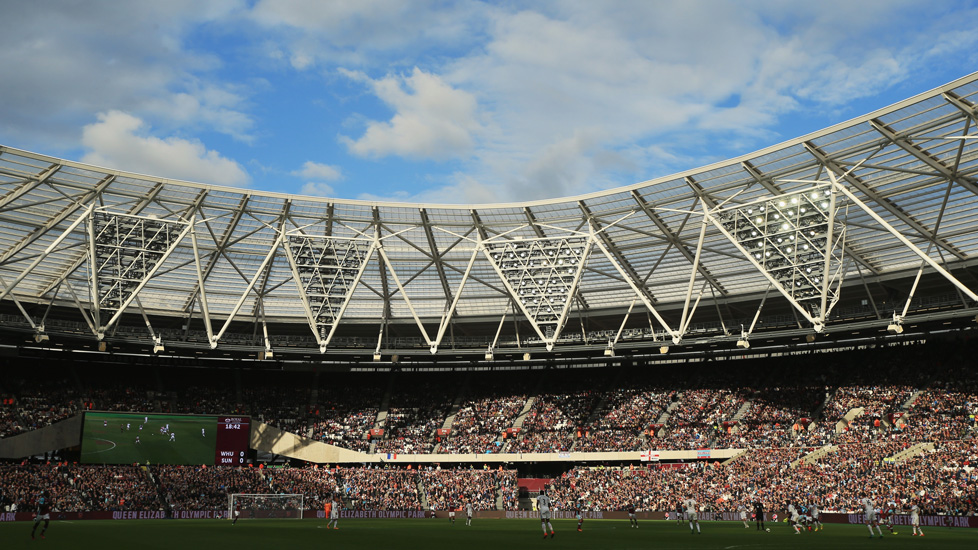 West Ham United are delighted to confirm that a number of our loyal and patient supporters on the Season Ticket Waiting List will soon be reserving their seat at London Stadium for the 2017/18 Premier League campaign.
Following record-breaking renewal figures and a successful relocation period, supporters on the Waiting List will be contacted by email in the coming days and allocated a window to call the Ticket Office and purchase a Season Ticket.
The pricing structure for new Season Ticket holders from the Waiting List has also been confirmed, and we are pleased to announce that the £99 Under-16 Season Ticket remains available in both Bands 4 and Band 5, following supporter feedback on how the long-term organic growth of the stadium can assist in bringing together like-minded Season Ticket holders.
In addition, the Club are continuing to offer concession and junior rates in Bands 1, 2 and 3, as part of our ongoing commitment to providing affordable family football at London Stadium. The adult price in Band 5 also remains at £289, meaning that a family of three West Ham United fans – one adult and two children – can enjoy a season of Premier League football for the equivalent of just £25.63 per match.
2017/18 new Season Ticket prices:
Season Ticket Prices
 
Adult
O65s & U21s
U16s
Disabled Adult
Disabled Concession
1966
£1,155
£1,155
£1,155
£1,155
£1,155
Band 1
£945
£475
£300
£475
£300
Band 2
£840
£420
£250
£420
£250
Band 3
£630
£315
£200
£315
£200
Band 4
£525
£265
£99
£265
£175
Band 5
£289
£145
£99
£145
£145
Supporters at the top end of the Waiting List will be allocated a window in line with their position on the List. These supporters will receive an email notification of their window, advising when they can call the Ticket Office to purchase their Season Ticket.
Please note that if you are allocated a window to call the Ticket Office that this does not guarantee you a Season Ticket and that seats are subject to availability.
Supporters are reminded to have their client reference number to hand when calling the Ticket Office and must be ready with payment at the time of the call. Tickets cannot be placed on reserve.
Supporters do have the option to pay for their Season Ticket on a four-month 0% payment plan* through our partner V12 Season Ticket Finance.
While we do not wish to disappoint supporters, due to the extraordinary demand for Season Tickets and with such a large number on the Waiting List, we will not be able to offer everyone on the list a Season Ticket for the 2017/18 campaign, and the available seats are expected to sell out very quickly.
However being on the Waiting List will ensure you are in the best position to secure a Season Ticket in future seasons and take advantage of additional benefits such as priority on match tickets after Claret members and exclusive competitions.
To join the Waiting List, click here.
Once all available Season Tickets are sold out, further information will be communicated via our official channels.
*Admin fee of £30 applies