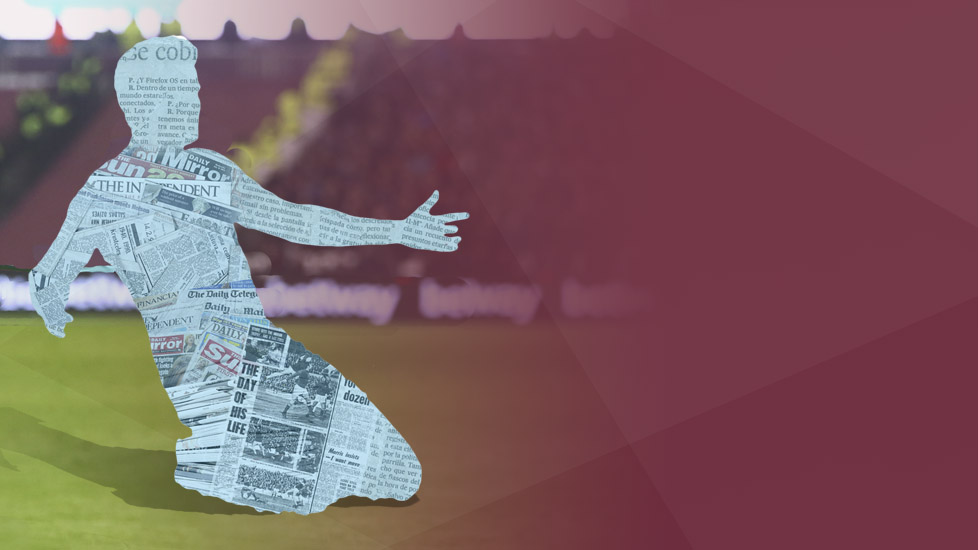 Our daily look at the West Ham United stories in the news...
The transfer rumour stories are a little lighter on the ground in this morning's papers, mainly surrounding players long connected with the Hammers in the press.
One of those is Manchester United defender Chris Smalling, and The Sun say Tottenham Hotspur are joining West Ham and Everton in showing interest in him.
Meanwhile, the Birmingham Mail reckon Harry Redknapp is a admirer of Nigeria striker Henry Onyekuru - the KAS Eupen forward who has lit up the Belgian league and is also rumoured to have been watched by the Hammers.
Away from transfers, the Evening Standard pick up on Jose Fonte's Confederations Cup column for whufc.com, where he says Cristiano Ronaldo has taken some stick for his new haircut.
Fonte said: "There are a lot of jokers and it is a great atmosphere. Cristiano Ronaldo got a little bit of stick when he arrived with his new haircut, especially from Ricardo Queresma.
"But it's a nice little change for him, and we are getting used to it now, so as long as he is happy it's all good!"
Fonte and Portugal get their campaign underway against Mexico at 4pm today.