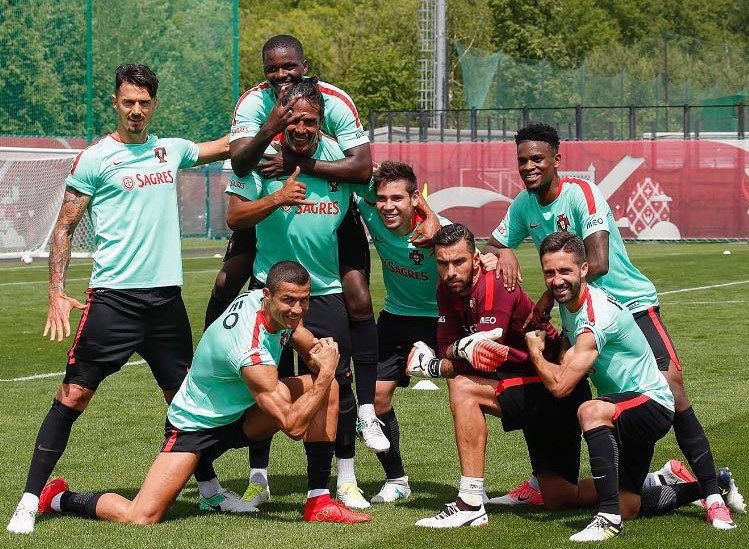 Our Portuguese defender writes exclusively for whufc.com from Russia, where he is currently preparing for FIFA's Confederations Cup tournament, contested by the holders of the six regional international championships, along with the World Cup holder and a host nation.
Portugal, as Euro 2016 winners last summer, will go up against Mexico, New Zealand and the hosts Russia in Group A, with the top two teams qualifying for the semi-finals, against two from Chile, Cameroon, Australia and Germany.
Here Jose talks about the build-up to the prestigious tournament, the challenges of international football at the end of a long season, and the reaction of the Portugal players to a certain team-mate's new haircut…
Aiming for more silverware in Russia
After beating Latvia in our World Cup qualifier on Friday, we had a couple of days off over the weekend before meeting up again in preparation for the Confederation Cup tournament.
Before the first international friendly against Cyprus last week I had a nice week with my family in the Algarve, which was really nice and restful. We then had a week's training before beating Cyprus 4-0 and Latvia 3-0, so the mood among the squad is positive and happy.
On Monday we gathered at our Portugal National Academy, where we train and prepare for matches. The hotel we stay in is nearby, in a place called Cascais, which is really nice, with lovely views out to the ocean.
We are very well looked after and enjoy the use of the best facilities, so it is the perfect environment for us to spend time together as a squad.
On Wednesday we flew to Kazan in Russia, where our opening game against Mexico will be played on Sunday. We were very warmly welcomed, Kazan is the third biggest city in Russia and the people here are very nice. The facilities are good, the food is good, it's quiet and peaceful, so we have the perfect environment for our preparations.
It will be a tough match on Sunday, Mexico have some very good players, but we are feeling confident and looking forward to it. Now that we are European champions, the expectation and responsibility is even higher, everyone expects to win and to be at our best all the time, competing for trophies.
That is the level we have always aimed for though. Since my first day with the Portuguese national team, the message has been the same – we must represent our country in the best possible way, and that means win every game and give 120% effort at all times.
With the quality that we have in the team, if we can keep that effort at the highest level and run more than our opponents, then we believe we will be successful.
We did our job in the World Cup qualifier last week, and now we are focused on trying to win another trophy in Russia.
The Fernando Santos approach
When you are away as a squad for long periods of time, it is important for the players to stay happy and relaxed. The best way to achieve this is really just to have some days off every now and then, as we did after the game against Latvia.
Our manager, Fernando Santos, is very good in that sense, he always tries to reward us for working hard, and that keeps everyone happy. You can go and see your family, relax, go to the beach, do whatever you want to do, and it keeps your mind and body relaxed and fresh.
Training has been a mix of work, but no light sessions to be honest - we have worked hard. It has been a long season, in fact for the last three years we have played a lot of football each summer, without much holiday, but that is our life and we are used to it. We get our rest when we can, but we have to be ready for the manager and we are working hard because we want to win this tournament.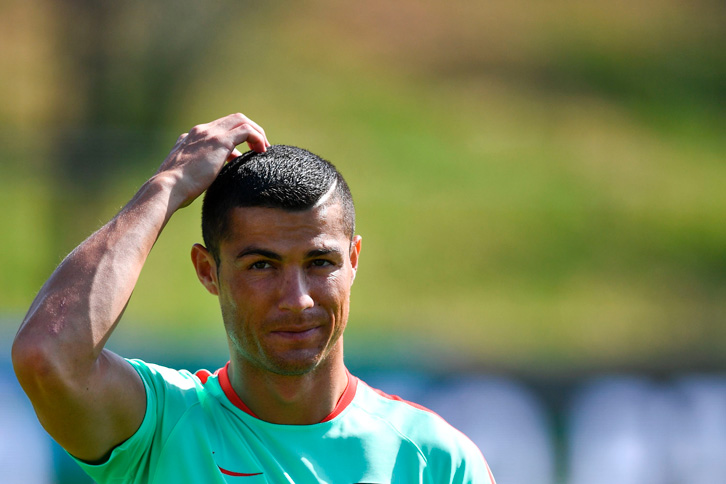 Some cutting comments for Cristiano
We are obviously used to spending time together away at tournaments, and it helps that we have a great bunch of lads and are all very close. Obviously you have team-mates you spend more time with – I have a good connection with Cedric Soares, Andre Gomes, Joao Moutinho, Bruno Alves, Pizzi and Adrien – but the list could go on because they are all my friends and it is a very good group.
There are a lot of jokers and it is a great atmosphere. Cristiano Ronaldo got a little bit of stick when he arrived with his new haircut, especially from Ricardo Queresma. But it's a nice little change for him, and we are getting used to it now, so as long as he is happy it's all good!
Jose will be back with another exclusive column on whufc.com next week…