Mediawatch
Mediawatch - 13 June

Our daily look at the West Ham United stories making the news...
There's further coverage of the rumour linking Manchester City goalkeeper Joe Hart to the Hammers on the Sky Sports website today.
This piece believes the Etihad Stadium club would be prepared to let their England goalkeeper depart on loan if they cannot agree a permanent deal for the 30-year-old.
This story also appears in the Mirror, with West Ham said to be keeping tabs on the situation.
Away from transfer rumours, the international football keeps on coming today with West Ham's Aaron Cresswell hoping to earn his second England cap when the Three Lions take on France in Paris.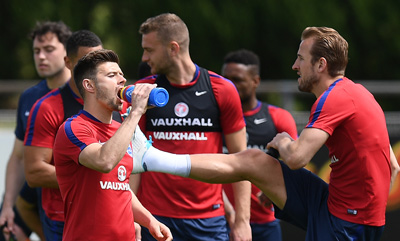 Cresswell tells the Evening Standard he is looking forward to locking horns with his former teammate Dimitri Payet.
He said: "He is arguably the best player I have played with and he certainly showed that day in, day out in training and of course in the games.
"Nobody knows his reason why he wanted to leave but it is what it is. We move on. People move on and the club moves on.
"It won't be strange [to play against him] because I used to face him sometimes in training. You think you know him inside out but we'll see what happens on the day. I concentrate on my own game and I want to do well."