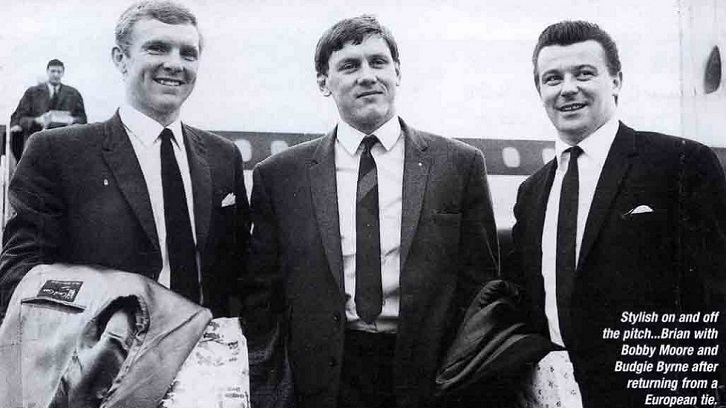 Today marks the 59th anniversary of a landmark moment in West Ham United history – Bobby Moore signed apprentice terms with the Club.
After catching the eye while playing for Essex schoolboys, Moore was invited to train at Chadwell Heath, where he continued his development as a member of the Colts side.
Under the guidance of manager Ted Fenton and first-team centre-half and coach Malcolm Allison, Moore's game flourished and the teenager was rewarded with an apprenticeship and joined the Boleyn Ground groundstaff.
In August 1958, Allison's illness gave Moore, still just 17, an opportunity to make his first-team debut in a First Division fixture with Manchester United. The Hammers won 3-2 and the rest, as they say, is history.
A year later, another local lad who would make good followed in Moore's footsteps by joining the Club at the age of 15 and going on to star for the first team – Brian Dear.
The striker became close pals with the centre-back, who was two-and-a-half years his senior, and the friendship endured until Moore's tragic passing from cancer in February 1993, aged just 51.
Dear spoke to whufc.com about Moore's formative years and how his ability and determination to succeed helped the great defender overcome any physical shortcomings he may have had.
It was in early 1960 that Bob got his place in the first team on a regular basis and we didn't see as much of him then, as his career really took off

Brian Dear
"Going back to when he signed as an apprentice, Bobby got nothing and when he became a professional his family got £20 for signing and £12 a week, whereas now clubs are paying five or ten million for players who never go on to play in the first team!" Dear began.
"I was lucky enough to come across Bob in 1959/60, when we were back in the First Division and he was 18 and trying to establish himself in the first team.
"But of course those were the days before big matchday squads and substitutes, so I played regularly alongside Bob in our Metropolitan League side. We were lucky enough to play competitive football every week.
"Bob made the game look quite easy, even at that age. It was in early 1960 that he got his place in the first team on a regular basis and we didn't see as much of him then, as his career really took off."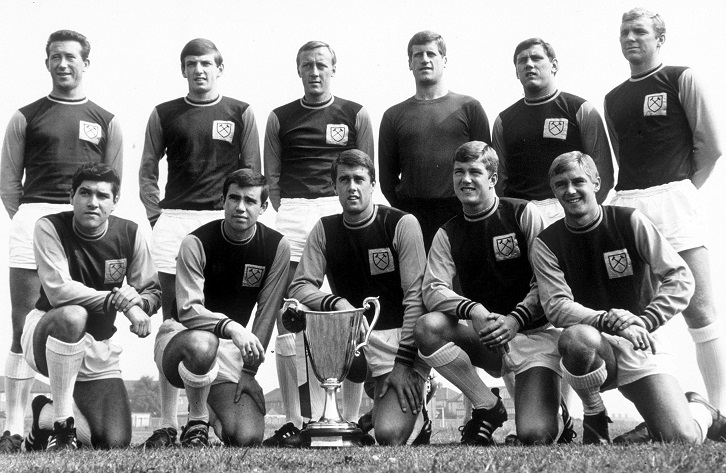 While Moore missed just four First Division fixtures in 1960/61, with the manager who handed him is debut, Fenton, being replaced by the visionary Ron Greenwood with a month of the season to go.
The following year, 1962, Greenwood handed Dear his own debut, reuniting him with old pal Moore in a goalless top-flight draw at Wolverhampton Wanderers.
Over the next few seasons, the pair would turn out alongside one another dozens more times, most notably during the run to European Cup Winners' Cup glory in 1964/65.
"From the very start, you could tell that Bob was going to be a good player," Dear, now 73, confirmed. "The management found out he wasn't that quick, but we played 4-2-4 and he just sat there alongside Ken Brown and his game progressed.
"He started something really different as a defender. Everyone said he couldn't jump and he couldn't do this or that, but 640-odd games and 108 England caps, 90 of them as captain, he must have been doing something right!"