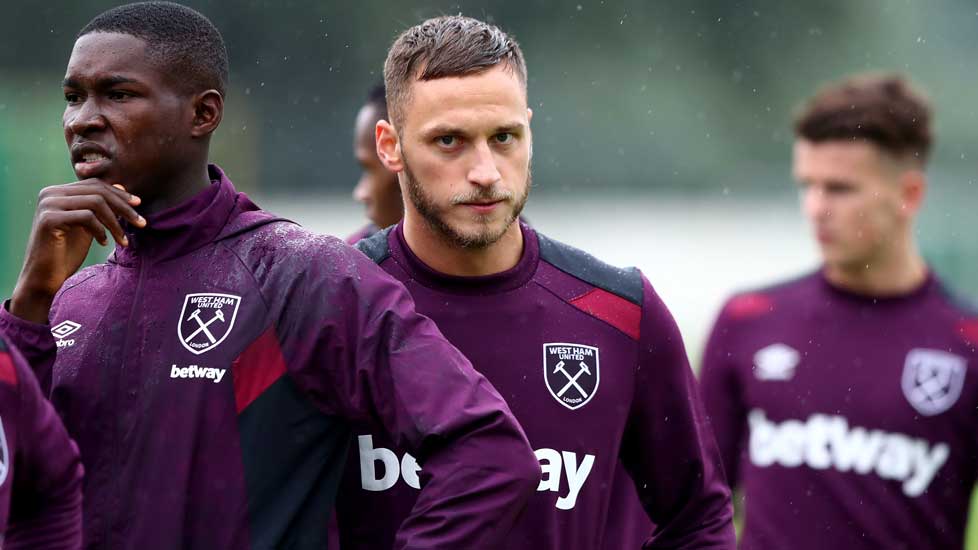 Marko Arnautovic will make his West Ham United debut in front of two groups of fans on Friday evening.
The first will be the travelling Hammers eager to see the Austrian attacker in Claret and Blue for the first time, while the second will be the supporters of West Ham's opponents and the club he represented between 2010-13, Werder Bremen.
With an expectant capacity crowd expected in the town of Scheverdingen 50 miles east of Bremen – Bundesliga club Werder like to play pre-season matches in areas where their large and widely spread fanbase can attend with ease – Arnautovic will undoubtedly be the star attraction.
On Wednesday evening, the Austria international held a press conference as West Ham's team hotel in Rotenburg, which attracted journalists from England, Germany and even Mexico!
Marko, why did you choose West Ham United?
"First of all, the coach gave me a good feeling about this Club. This club is a big club and playing in a big stadium with very good players, so for me it was not hard to choose this Club. I'm happy to be here and I can't wait to get started."
How did Slaven Bilic sell this transfer to you?
"He did well because otherwise I wouldn't have signed! I know for all these years that West Ham has been a big club and the last few years it has been mid-table, aside from two years ago when they finished seventh.
"I know in this club there are a lot of good players in this squad and the potential is there to be in the top six, top seven. But we know the Premier League is a hard league, a competitive league and it isn't going to be easy."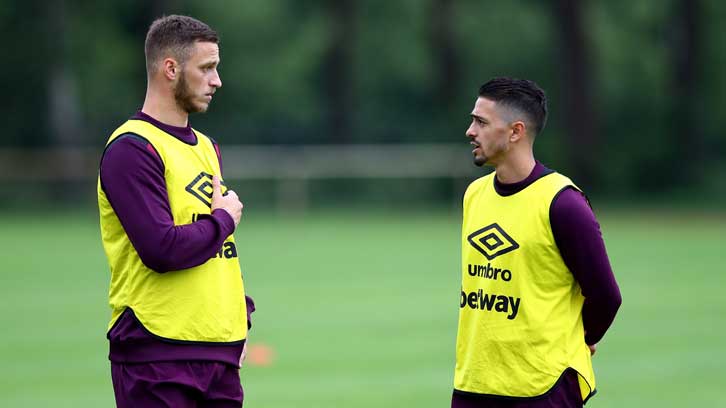 West Ham fans are getting excited about this transfer window and the signings of yourself, Joe Hart, Pablo Zabaleta and Javier Hernandez, so what do you think of the Hammers' summer business?
"Yeah, I think West Ham already had very good players and now the signings that we did with Joe, Zabaleta, myself and Chicharito are very good signings.
"Personally myself, I hope I can give everything for this club and I will try to do my best. I can't say how we're going to finish the season because we didn't even start, but we are training hard and now we have two games on Friday and Saturday and we will see how we are feeling.
"Of course, I think everyone just can't wait to be started against Manchester United."
Can you talk more specifically about Chicharito?
"We know Chicharito has had a very good career. He started at Man United and then got away from them to Real Madrid for six months, then did very well in Leverkusen.
"He's the perfect striker. You can't say anything about Hernandez because we know he's a very good player and we're happy he has joined us now and we hope he's going to score as many goals for us as he did for Man United, Leverkusen, Real Madrid or even for his country.
"I will be happy when he is coming to join us in the training. Like I said many times, we can't wait to get the season started."
How do you feel about being West Ham's record signing?
"I think it would feel the same if I had come for less money. It is of course an honour for me to be the record transfer, but it's nothing for me in my head.
"I just came to this club to give my best, to show the fans that every penny was worth it for me. I want to give everything."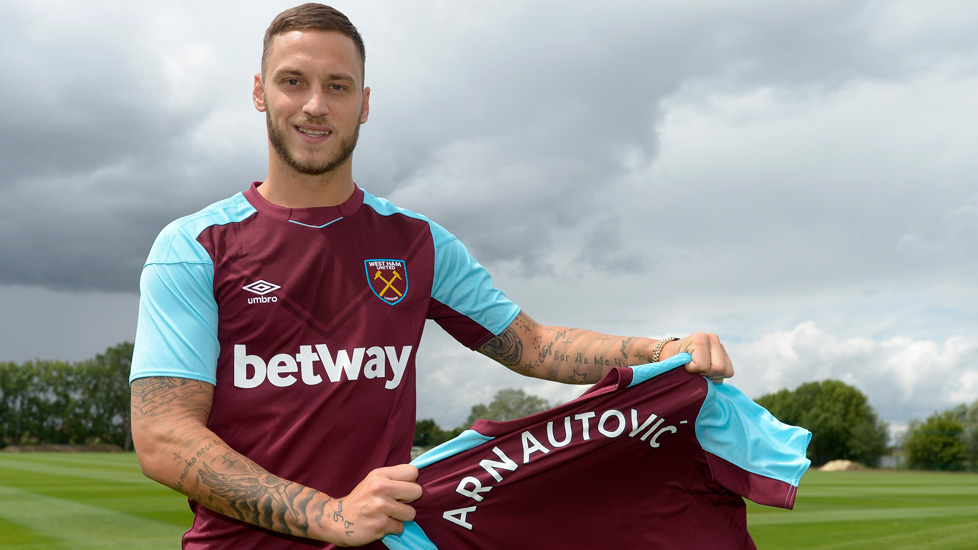 As a former Werder Bremen player, you have received a warm welcome back in an area where you played for three seasons…
"I was a little bit surprised because I went away from Werder Bremen not as good as you normally go away from a club, but I still had good moments here, I have to say.
"In football terms, we didn't have good years, but I think I had some games where I showed my quality and I had a good relationship with the fans.
"Some of the media didn't like me but the people here know what they had from me. We couldn't give our best because those three years were not a good three years."
And finally, are you looking forward to making your debut against your old club on Friday and showing them the player you have become?
"I can't wait for it and to play against them. I have a lot of friends still at the club there and I'm happy to see them again.
"It's going to be a good game and we will play against them and of course we want to win against them, but we know it will be tough because German teams are always very fit and they can run a lot.
"We will show our quality and try to win these games on Friday and Saturday."