Jose Fonte has endorsed namesake Jose Mourinho's observation that West Ham United should be excited for the upcoming Premier League season.
Fonte and his Hammers teammates travel to Mourinho's Manchester United on the opening weekend of the 2017/18 campaign, fresh from the Red Devils manager claiming the east London side will be 'playing to win the Premier League' by bringing in four high-profile recruits.
With Pablo Zabaleta, Joe Hart, Marko Arnautovic and Javier Hernandez all signed up, the defender is sharing his compatriot's optimism.
"Of course, when Mourinho says something like that it's always nice, but you have to always take it with a little bit of a pinch of salt," he observed. "But it's true we have done some good business in the market.
"Credit to the Chairman, the manager and the sporting director, because they've done amazing in this transfer market and made four great signings. Mourinho is right when he says we've done good business because it's the truth.
"We are excited for that first game against his team because Mourinho also has great players at his disposal and hopefully we'll get some points on the board."
I'm excited to get back to join the boys because I want to make sure that this year, together, we can accomplish something great

Jose Fonte
The centre-back has spent the past three close-seasons in the colours of Portugal, first qualifying for and then winning UEFA Euro 2016, then finishing third at the FIFA Confederations Cup as recently as 2 July.
While some players may have preferred a longer summer holiday, Fonte was only too happy to return to pre-season training with the squad in Germany after just three weeks off.
"It was a busy summer," he told whufc.com. "We finished really late, on 2 July, so I had three good weeks off back in Portugal with my family, but now I'm excited to be back and for this new season.
"It's vital to have a little break to clear my mind. For the last three years, I've not had longer than two or three weeks of rest and it does take its toll, so this summer I've had a few more days and I'm feeling good.
"I'm feeling fresh and I want to show my true potential and my true value and hopefully the fans will be proud of me."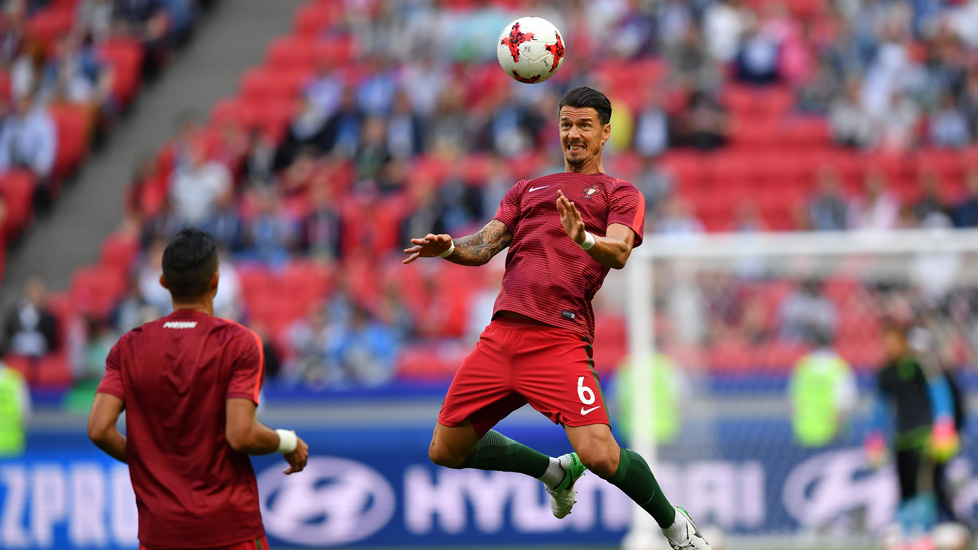 Fonte may have been forced to abandon plans for a long summer break but, having made his international breakthrough as recently as 2014, there is no chance of him turning down a Portugal call-up anytime soon.
"I can't complain!" he smiled. "I only came into the national team at the age of 31, so I am happy with everything I am able to experience.
"I have a few more years in front of me, but I arrived late, so everything I am able to experience, be it the Euros, the Confederations Cup or hopefully the World Cup next year, although I don't have much rest, it's a pleasure to be in there.
"It's a learning experience going to these big competitions. You improve and you learn and I'm happy with that."
Now his international commitments are behind him, until they host the Faroe Islands in a World Cup qualifier on 31 August at least, Fonte's attention is now firmly focused on West Ham United.
Having finished last season strongly and added four experienced and talented signings, the 33-year-old is in positive mood ahead of the big Premier League kick-off at Old Trafford on 13 August.
"We ended up in a good way last season," he recalled. "We wanted to finish higher, obviously, but we finished eleventh and this is a new season and a new beginning and we're all excited and working hard on the training ground.
"The fans are also excited by the new signings, so I was excited to get back to join the boys because I want to make sure that this year, together, we can accomplish something great."