West Ham United goalkeeper Joe Hart has revealed he will wear the No25 shirt.
The England international has chosen the same squad number he has graced for more than half of his hugely successful career and will don it throughout the 2017/18 season.
"The No25 shirt will always be special to me as I wore it on my Premier League debut for Manchester City in 2006, when I got into the Team of the Season with Birmingham in 2010 and when we won the title at City in 2012!" Hart said, explaining the reason behind his decision to pick No25 over No1.
"Having enjoyed so many fantastic moments with that number on my back, I thought why not go back to 25 and see what happens!
"I've asked the kit man to design me some special short-sleeved shirts which I like, too, which he has had made, so I'm really looking forward to pulling on my West Ham United jersey for the first time."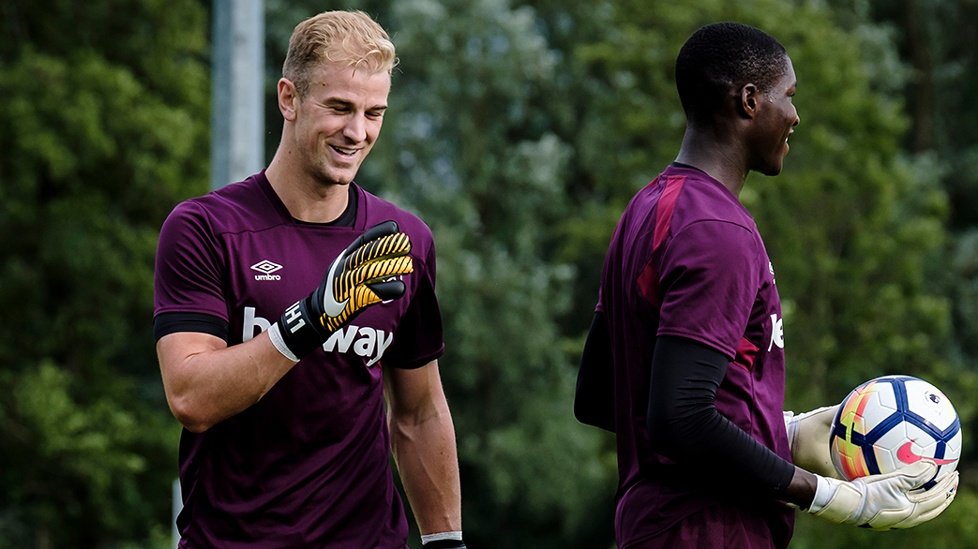 After wearing No30, No22 and No1 in his three seasons with first club Shrewsbury Town, Hart first wore the No25 shirt on signing for Manchester City in summer 2006 and kept it for two seasons before switching to No1 for the 2008/09 season.
After one campaign in No1, he moved to Birmingham City on loan and again took the No25 jersey, which he kept for a further two seasons on his return to Manchester City in 2011.
Three years as No1 followed between 2013-16 before the 30-year-old was loaned to Italian Serie A club Torino last summer, where he wore the No21 jersey.
You can order your Joe Hart No25 goalkeeper shirt online here now!