Manuel Lanzini has described Pablo Zabaleta as one of the best right-backs in the Premier League and says his fellow Argentine will bring vital experience to West Ham United.
Zabaleta became Slaven Bilic's first signing of the summer transfer window when he left Manchester City at the end of last season, after almost 10 years at Etihad Stadium, where he won two Premier League titles, an FA Cup and two League Cup winners' medals.
And Lanzini, who like Zabaleta was born in Buenos Aires, admitted he was delighted to see the 32-year-old swap sky blue for claret and blue.
"It is very good for me to have someone from Argentina join the club!" he laughed. "We have spoken many times, he is a very good person and a very good player.
"I think he is one of the best right-backs in the Premier League, he has been here for nine years, which is amazing.
"His experience will be very important to us. He has played for a very big club in Manchester City and I think he will be very good for us."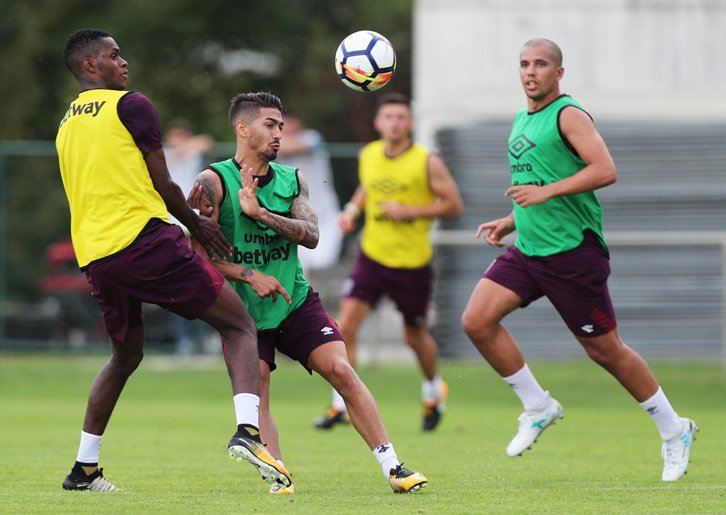 Having spent the early part of the summer on international duty with Argentina, Lanzini's pre-season preparations began at Heathrow Airport on Monday morning, when he headed directly from his homeland to travel with his team-mates to the Club's training camp in Austria.
"It's very good to see the team again," he said. "I spent some good time with my family and friends over the summer but I was looking forward to coming back to training and to see my team-mates.
"Pre-season is a good time to spend together as a group – we can talk together about our holidays and our families. It's good for the team and it helps with our work.
"We are working very hard but it is also very important to enjoy it."
Look out for more from Manuel Lanzini soon on whufc.com, including his reaction to making his senior debut for Argentina in the summer and playing alongside the great Lionel Messi...