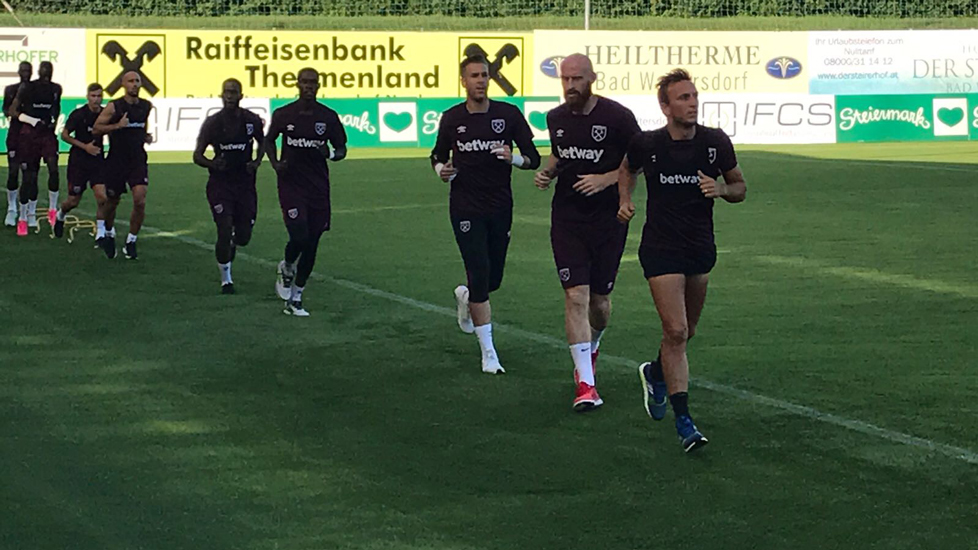 Despite an early start and the best part of the day spent travelling, West Ham United's players were straight on to the training pitch following their arrival in Austria on Monday afternoon.
After a light meal at the team hotel, Slaven Bilic and his squad made the short journey to their working base in Bad Waltersdorf for a 90-minute work-out, consisting of light running at intervals, stretching exercises and keep-ball sessions.
First team coach Edin Terzic oversaw the session and afterwards explained the benefit of making an immediate start to the training programme.
"It was important for the players to stretch their legs after a long day of travelling," said Edin.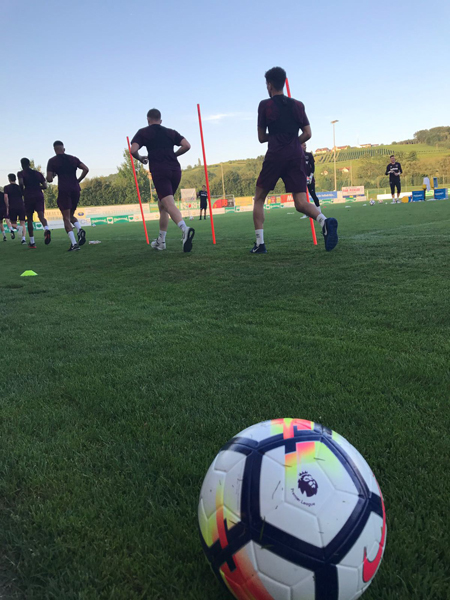 "Manuel Lanzini came straight from Argentina, so it had been a long journey for him, and it was very important for him to get the stiffness out of his legs.
"And of course, important for the lads to touch the ball, and be together on the pitch and not only in the dressing room."
For the players who represented their countries on international duty during the summer, the session was their first time back on the pitch with their team-mates since the end of last season,
"We haven't seen each other for five or six weeks," he said, "so it's very important to be together as a group again, to build a bond and prepare well for the friendly games.
"We have obviously only just arrived, so haven't had time yet to get used to the facilities, but first impressions are very good – the pitch, the hotel, the food – everything is great.
"We now have a couple of weeks of hard work in front of us, and the aim is just to improve and get stronger every day."
With a double session planned for today – gym and fitness drills this morning followed by football work this afternoon – the hard work is well and truly underway in Austria…