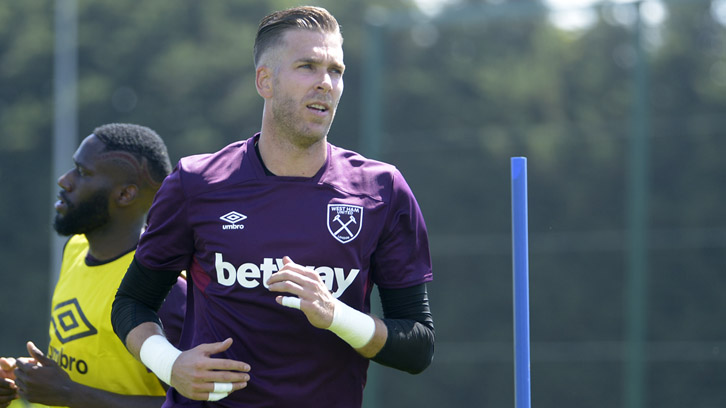 West Ham United goalkeeper Adrian is keen to hit the ground running and perform in pre-season as he means to go on when the Premier League campaign begins in August.
The Spanish stopper will travel to Austria, Germany and Iceland with Slaven Bilic's squad as part of their European Tour this summer as the Hammers face German sides Werder Bremen and Altona 93, as well as Manchester City.
The east Londoners returned to their Rush Green base to report for the first day of training on Wednesday before they jet off to mainland Europe on Monday.
And the 30-year-old sees the pre-season campaign as a chance for the team to reach their top levels before the domestic season kicks-off against Manchester United at Old Trafford on Sunday 13 August.
"We are really looking forward to pre-season and heading to first Austria and then Germany," he said. "We really want to train well, train hard and start our best form before the start of the Premier League.
"Of course it's a chance to get as fit as possible, as soon as possible. The start of the season is coming very quickly, and I think we need to train very well and to play strong in the friendly games that we have.
"Everyone is pleased to be back in training. I'm happy to see the boys again and to see everyone. I think everyone is the same; we're all pleased to see our teammates."
It was the first chance for many members of Bilic's outfit to meet new signing Pablo Zabaleta, who arrived from Manchester City earlier this summer.
It's a chance to get as fit as possible, as soon as possible. The start of the season is coming quickly, and I think we need to be strong in the friendly games

Adrian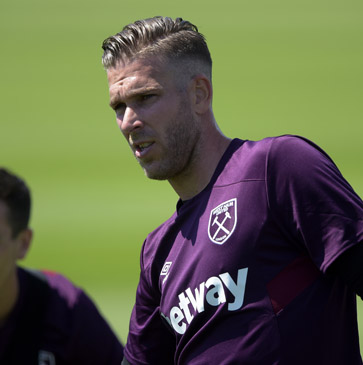 And though Adrian has played against the full-back in the past, the No13 was delighted to welcome him to the Club.
"It was a chance to meet Pablo properly too, which was great," he continued. "He's new for the lads and for the group in the dressing room.
"It's always a happy moment to be back in training and it's exciting to meet any new lads. Pablo did very well in his first session!
"He is very professional, has lots of experience at good clubs and for us, it's a very good player to come and help us out. To give the squad his experience and his quality is brilliant for us."
And over the summer, while many of his teammates were unwinding, Adrian was far from relaxed as he dealt with the arrival of his second child Eric.
"Summer was a very busy time for me," the Spaniard laughed. "It was a different kind of break, but always to be back in Seville – this time having our second baby – is good.
"The family is all-round fine, but when you have your second one, and the other one is a baby still too – 17-months-old – we are very busy! But I enjoyed a lot spending time with my family."