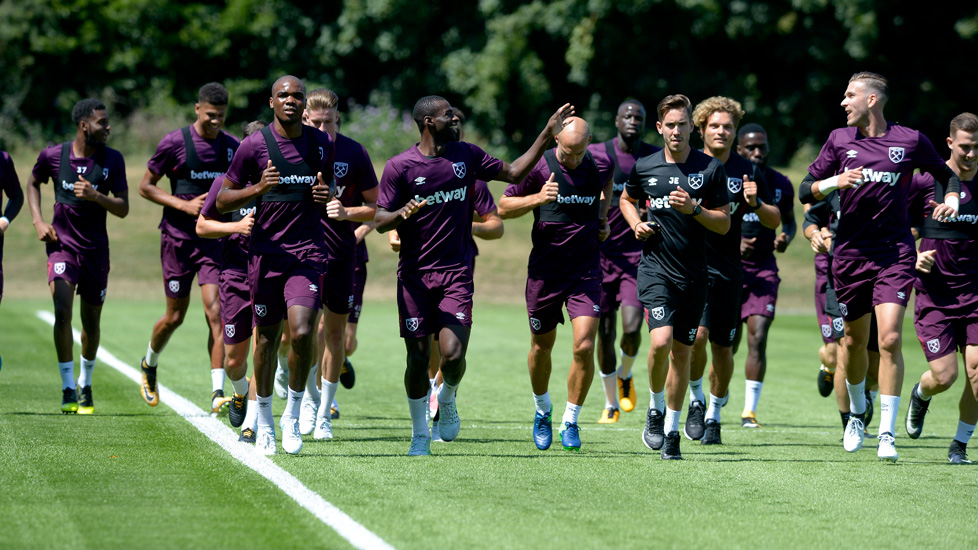 The sun shining down on freshly-cut, immaculate pitches, brand new kit hanging in the dressing-room and the buzz of summer optimism in the air…it can mean only one thing: the first day of pre-season training at West Ham United!
Manager Slaven Bilic, looking fit and refreshed following his hip operation at the end of last season, welcomed his players back to Rush Green on Wednesday morning, as preparations got underway in the build-up to the 2017/18 Premier League kick-off against Manchester United at Old Trafford next month.
Club captain Mark Noble and striker Andy Carroll were two of the first to report for duty, followed soon after by new signing Pablo Zabaleta, fresh from a summer break in his Argentina homeland, where he was a guest at the wedding of a certain Lionel Messi recently.
The 32-year-old defender enjoyed a tour of the training facilities before greeting several of his new team-mates, although not fellow countryman Manuel Lanzini, who is on an extended break following international duty during the summer.
Lanzini, along with the likes of Darren Randolph, Robert Snodgrass, Aaron Cresswell and Jose Fonte, will join up with the squad at a later point on the Club's pre-season tour, which begins in Austria next Monday and then heads to Germany and Iceland, where the Hammers will face Manchester City a week before taking on United in the Premier League curtain-raiser.
Naturally, the physical fitness and condition of the players is the subject of focus at the start of pre-season training, with new Head of Medical Services Gary Lewin and his team working hard to attend to the individual needs and requirements of the players.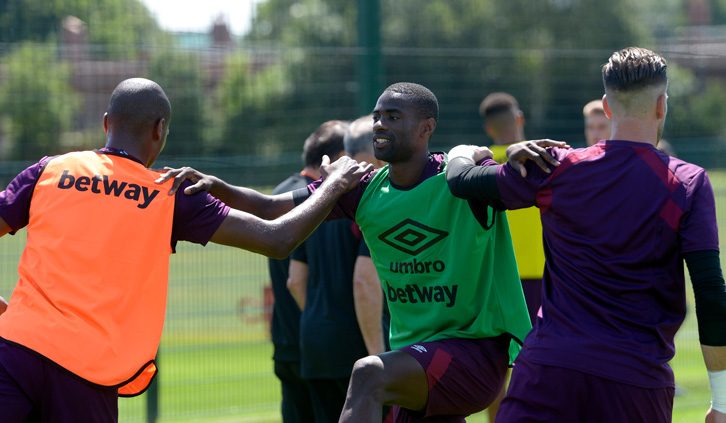 First team fitness coach Josh Ewens is responsible for the testing and monitoring of the squad upon their return, and explained the schedule that those present will follow in the first few days before flying off to Europe.    
"The first thing the players do when they arrive is get a once-over from the physios, just to check there are no problems," said Josh. "They then sit down with the staff to discuss what they did during the summer before getting outside and getting a ball at their feet.
"They all had off-season programmes to follow, quite detailed schedules. We do bodyweight and body composition checks to make sure they have followed that and to be fair they have all come back in good shape.
"We wait until the second and third days before carrying out a combination of medical and physical testing – they have to have cardiac screens and blood tests – along with some capacity tests and isolated muscular checks.
"That is all integrated with some general training – they do ball-work from day one, because we are preparing for a football season and the sooner they get working with the tool of their trade the better. We ease the players in for these first few days, then step things up a level when we get to Austria."
"It's good to be back," said popular defender James Collins as he headed home, ready for day two…and for what will hopefully be another memorable campaign in the claret and blue.