Joint-Chairman David Sullivan discusses deadline day, the departure of Dimitri Payet and Wednesday's Premier League visit of Manchester City to London Stadium.
The Joint-Chairman appeared as a guest on Alan Brazil's Sports Breakfast on radio station talkSPORT on Tuesday morning. Here is what he had to say…
You have been linked with players this window who have not joined the Club, so what's the story with that?
"I cannot speak about specific players but we have a policy at West Ham where myself, my head of recruitment Tony Henry and the manager sit down and discuss things and in a perfect world we would all agree before we sign everybody, and we don't break that rule often. You can't bring in players the manager doesn't fancy, particularly in January.
"We have a good manager who gives everyone a chance but if he doesn't want someone and feels he won't add to the team, you can't bring a player in and you have to support the manager."
What about Dimitri Payet? Surely player power has never been stronger than right now in football?
"I think it depends on the individual. Some are very strong and the last time I had this was with Robbie Savage at Birmingham. Very few footballers are as strong as Payet or Robbie. I bumped into Robbie last week and he said he was the last one to do this to me! And we had a good laugh about it. At the time it was quite stressful.
"Players are strong though, and the wages have gone potty with the new TV deal and you think how can very average players be worth £10m or £12m? And I can't get my head around it. But if we don't pay these wages then somebody else will."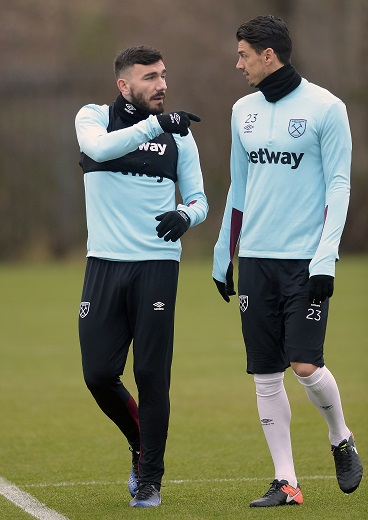 David, is that £25m [from Payet's sale to Marseille] burning a hole in your pocket?!
"This is a bad, bad time to buy. The big teams don't buy now. It's panic buying, and it's teams in desperation. I look at over the business I've done in January, there have been a few exceptions but you generally don't do good business. Clubs will be more reasonable because if you sign a player in June, they have months to find a replacement.
"Nobody wants to sell you a player today because they don't have the time to get a replacement in. It's crazy. I've had bids for some of our players, and if it was the summer, you might consider them. But at this stage, it's crazy, and we don't have a huge squad, we can't let anybody go.
"At this moment in time, we're not bringing anybody in. Things could change but it's unlikely. I look at what we've done; Demba Ba was probably the exception and we looked to bring him back in this window. We were told, though, he was three weeks from playing a month ago, when in fact he's probably still four or five weeks from playing.
"He nearly came back just as a loan because the Chinese season starts soon. He's a fantastic player and probably one of the best January signings we've ever done [back in 2011]. But it didn't happen because you can't bring in a player who isn't ready to hit the ground running.
"In a month's or eight weeks' time, we'll have Diafra Sakho back. Then when Ghana are out of AFCON, Andre Ayew will be back.
"Then Andy Carroll, if it wasn't for his track record, you wouldn't look at anyone else. Five goals in the last ten, he's the best defensive centre-forward we've ever had. What he adds defensively as well as scoring goals is amazing."
With Dimitri, some in France were amazed how well he did last season. Why had he fallen out of love with West Ham?
"What he says to me is that his wife hasn't settled and has no friends, his children haven't settled at school and have no friends, and he wants to go back. Whether more has gone on, we'll never know. His comments yesterday were strange.
"We had one fantastic season. This season, he's not been the same. I don't at all regret bringing him here. We finished seventh last season largely down to him. Even this year, he's had a large amount of assists and a few goals. We've doubled our money. It's been fantastic business and he's been a fantastic player. He probably single-handedly earned us ten points.
"In the real world, it's not that important. He wanted to move on and we did a damage limitation deal to maximise West Ham. On his day, he was brilliant. Even last season, there were games he just didn't turn up. He's the best player I've seen in a West Ham shirt for decades when he turned up."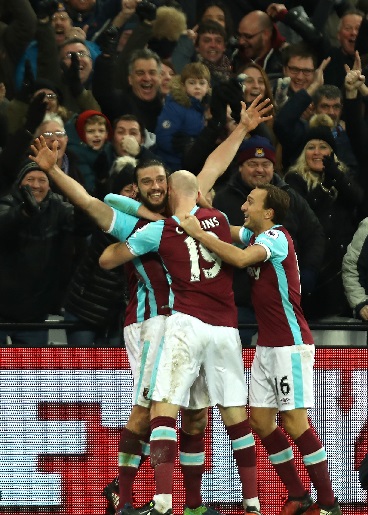 The Chinese clubs are offering huge fees and wages, David, so is that situation going to disappear?
"The few [players] that are prepared to go there, the money is crazy. Even modest players are getting £100k, £200k a week. The superstars, if you believe what they're going to earn, they're there for the money.
"If you get £60k after tax it's £30k, they can save you £120k a month there [if you're not paying tax]. It changes your life and you're set up for life. I can understand why people do it."
Have you got any message for the West Ham fans?
"Just don't expect much today. Something could happen, we could have some younger players going out on loan. Reece Oxford could go to Reading, which would be great for both because he's probably the best 18-year-old centre-back in the country but he needs games. We will have another go in the summer."
Are we getting there with London Stadium now, David?
"Any club that moves to a new stadium has a tough year. Statistically, that's a fact. It takes adjusting to. All the new fans love it, some of the older ones don't. There are many plusses and a few minuses. It's not a purpose-built football stadium, but every other club that comes says we can't believe how good it is and 'We wish we had a ground like this'."
Lastly, Slaven must be feeling much better now? He looked really down in the dumps previously…
"We've won five in seven and we lost 1-0 at Leicester, where I don't know how we lost. And against Manchester United, we had somebody sent-off after 15 minutes which was later rescinded.
"Slaven and the whole team are very happy now. Football is all about winning. It's for the supporters. Overnight, things can change. You're as good as your last three or four results. "We're not kidding ourselves. We've had a decent run in the last eight. But in five games' time, we could be looking up, or five bad results, we could be looking down again. Things are looking a lot better than seven games ago.
"For every team, it's a rollercoaster. The gap between the top six and the rest seems to have grown, as unbelievable managers and players have come in.
"We want revenge against Manchester City on Wednesday and we hope we can get it."