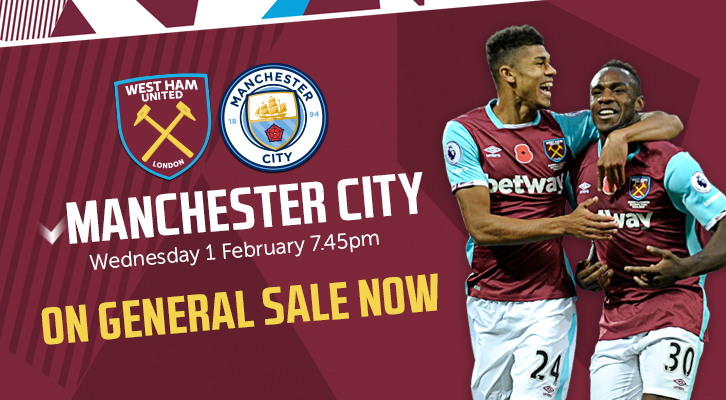 Tickets for Manchester City all but sold out
Further ticket will be available when Bondholder seats are released at 9am on Wednesday
Tickets for the Premier League visit of Manchester City on Wednesday 1 February have all but sold out.
Remaining numbers of tickets are extremely limited, but please note that additional tickets will become available on Wednesday 18 January when Bondholder seats are released.
Pep Guardiola's team come to London Stadium with the Hammers looking to avenge the FA Cup defeat suffered to the same opposition at the start of the month - and tickets for the match start at just £30 for adults and £15 concessions.
Don't miss out as we take on Manchester City at London Stadium - buy your ticket here!