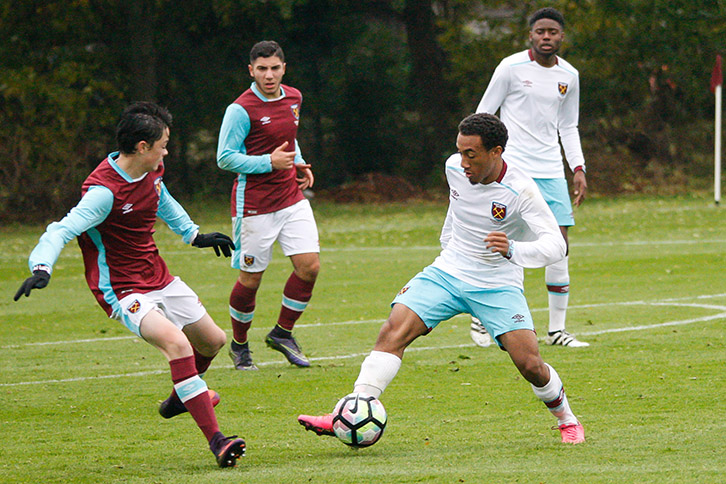 West Ham United Foundation and West Ham United Ladies are delighted to announce the opening of two brand-new Learning Academies for young footballers in Aveley.
Running at Ormiston Park Academy, these four-year programmes for male and female footballers aged 16-18 years old will combine exceptional academy style coaching, with a unique opportunity to gain A-Level qualifications alongside the football programme.
Students have the opportunity to choose from up to 20 A-Levels currently on offer at Ormiston Park Academy, in addition to BTEC Level 2 and 3 qualifications.
Believed to be the only programme of its kind to offer A-Levels alongside professional football development in the local area, the course offers students the opportunity to build a football CV whilst studying for nationally recognised qualifications of their choice and receiving professional coaching by UEFA A and B licensed coaches.
After 2 years, students also have the opportunity to progress onto the West Ham United Foundation Applied Community Sport Degree at University of east London.
Students will benefit from a full training schedule, including days at the First Team/Academy training grounds, the opportunity to gain coaching qualifications, and the prospect of securing employment with the West Ham United Foundation.
Trials are available for both male and female Learning Academies at Ormiston Park Academy on the following days:
Monday 13th February 1-3pm
Monday 10th April 1-3pm
Tuesday 30th May 1-3pm
To book a trial and interview please contact:
Mens: Sam Taylor, [email protected]
Ladies: Karen Ray: [email protected]