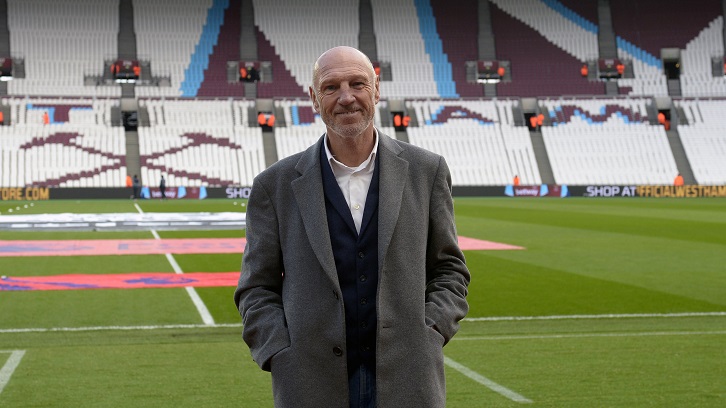 Hammers legend Alvin Martin praised the 'immense' London Stadium atmosphere
Three-time Hammer of the Year was present for Saturday's victory over Crystal Palace
talkSPORT pundit said supporters were there for the team when they needed a boost
West Ham United legend Alvin Martin has described the atmosphere at London Stadium on Saturday as 'immense' and praised the Club's supporters for their tremendous backing of Slaven Bilic and his team.
The former Hammers captain, who made 596 appearances for the club between 1978 and 1996, was present for the magnificent 3-0 Premier League win over Crystal Palace in his role as a summariser for radio station talkSPORT.
The three-time Hammer of the Year, now an athletic 58, believes that West Ham's stunning second-half performance came at a perfect time.
"People talk about atmosphere but the supporters can only take it so far," he says. "To really lift it to another level, it has to be generated by what happens on the pitch, and we saw that on Saturday.
"It was quiet and a bit edgy in the first half, but you could tell that the fans wanted to get their teeth into it and have something to really shout about.
"Then it exploded, particularly with the fantastic second and third goals, and suddenly the atmosphere was immense.
The fans proved yet again that the team, and Slaven, can really count on them when it is needed

Alvin Martin
"It is still going to take time for the memories to stack up, but when that second goal flew in, well, that's about as good as it gets.
"What was wonderful about Andy's goal was that it came at the perfect time when Slaven really needed it, and the fans really needed it.
"Slaven won some big matches last season in his first year with the Club, but I would say that Saturday's was up there with the biggest in terms of the week he'd had, and what he needed from the players and the fans.
"The players certainly delivered, and the fans proved yet again that the team, and Slaven, can really count on them when it is needed. That is testament to the loyalty and passion they show for this Club."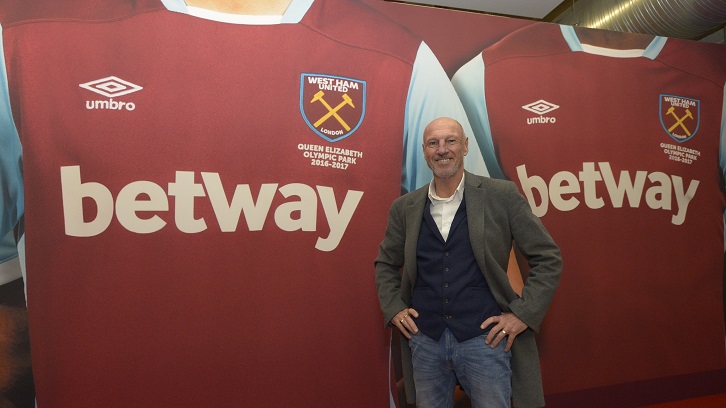 Work commitments with talkSPORT have meant that Saturday marked only his third visit to London Stadium, but the former England international did not hesitate when asked to give his overall description of the Club's new home.
"It's iconic," he said. "As a player, when you've finished your career, you hope that you can talk about things you've won, great memories and great seasons.
"And people always want to know, have you played at that stadium, or this stadium? I'm very proud to have played at places like Wembley, and the Azteca in Mexico – the kind of great stadiums you dream about playing in when you're kicking a ball around in the street as a boy.
"And this is another one. I'm sure a lot of players will want to say that they played here."