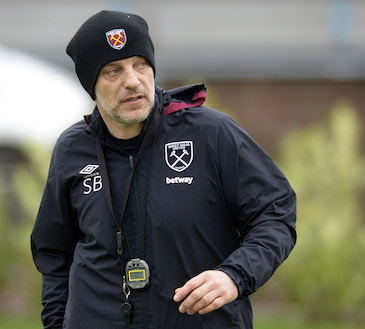 Slaven Bilic is looking forward to welcoming former manager Sam Allardyce to London Stadium for the first time and hopes to celebrate another victory over Crystal Palace which could see his team move into the top half of the table.
Allardyce enjoyed four-years with the east London Club where he took the Hammers back into the Premier League and consolidated their position in the Premier League.
The 62-year-old recently took charge of Crystal Palace and will be looking forward to making his first visit as the opposing manager at London Stadium.
Bilic has nothing but praise for the job that Allardyce did at West Ham and after recording a 1-0 victory over him when he returned as Sunderland manager last season, he will settle for another similar scoreline this time around.
Bilic said: "I like Sam Allardyce, I like his attitude, he is always smiling.
"He has been so long in the business that it seems as if every ground is his previous club!
"It won't be his first time against West Ham. He managed against us last year and we beat them and I remember he had a good reception.
"In today's football world he was a long-term manager here at West Ham. He stabilised the club and I said the same last year, he deserves praise.
"Now it is more business as usual. It is not a big thing for him or the fans now."
Bilic has good news on the injury front with James Collins and Sam Byram both ready to make a return to the squad.
Collins has been ruled out since the start of December with a hamstring injury, while Byram has been sidelined since the start of October with the same problem.
But both players have resumed training with the first-team squad and are in contention for the big London derby at London Stadium.
Bilic added: "Ginge got injured in the first minute against Arsenal which was a few weeks ago. He trained and is fit for training. He lacks match fitness but it's great to have him back of course.
"Sam Byram had a big operation on his hamstring and it's brilliant to have both of them playing."