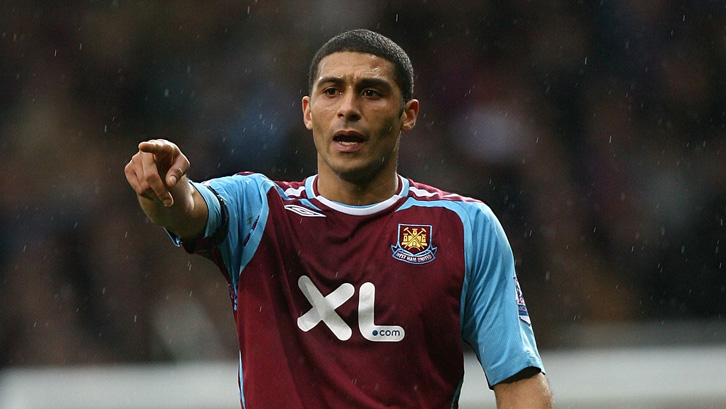 Hayden Mullins played 179 league games for West Ham United between 2003-09, forming part of the squads which won promotion from the Championship in 2005 and reached the FA Cup final a year later.
Now coaching Watford's U23 side alongside former Leeds United and Liverpool star Harry Kewell, Mullins was delighted to return to the Hammers with members of the 2005/06 side for the recent game against Manchester City...
Friday was the first time I've been to the new Stadium and it looks beautiful. I'm sure going forward it will be a great move for the Club.
I can remember being at West Ham with the guys who came back last weekend and it was a fantastic time. We socialised together, trained hard together and had a laugh together and we knew on the pitch we were all together and it made a massive difference.
We'd all grown up watching the Premier League and we wanted to get our break in it and we did and finished with a Cup final and European place. It was a privilege to play in that squad.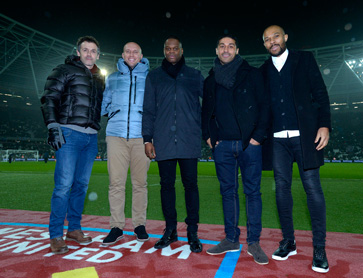 The lads back then were a fantastic and underrated team. We could have mixed it with some top teams and we did. Going into that season, we all knew what we could do even though we knew we were getting written off. We knew what we had in our squad and we were all very hungry.
I look back at my time here as a great period in my career. It was when I came here and I was in my prime at 23 or 24. I played with some fantastic players along the way. It's a great club with great fans, passionate fans, and you know, three trips to the Millennium Stadium, promotions, the two Argentines, Marlon, big Dean, Gabbs…it was just a brilliant period in my career.
I finished playing in 2015 and Notts County were my last club and I had a few offers to play in India, but I wanted to look at coaching and it is a way I want to do things now. I went into Brentford briefly before going back to Reading where I was the Academy loan manager.
But it's a really different role and it's networking but coaching is the real passion and the thing I want to do.
I was lucky enough to get the position to coach the U23s at Watford which is what I'm doing now and I really love it.
West Ham play another of my former teams on Saturday and Palace are a dangerous team on their day. They have quick, powerful players…Zaha, Townsend, Puncheon, Benteke…they are a dangerous team. Big Sam will come here not wanting to lose and they need a result. So do West Ham though. They need to win their home games now and if they can do that, they will steer clear of the bottom three and start looking up.