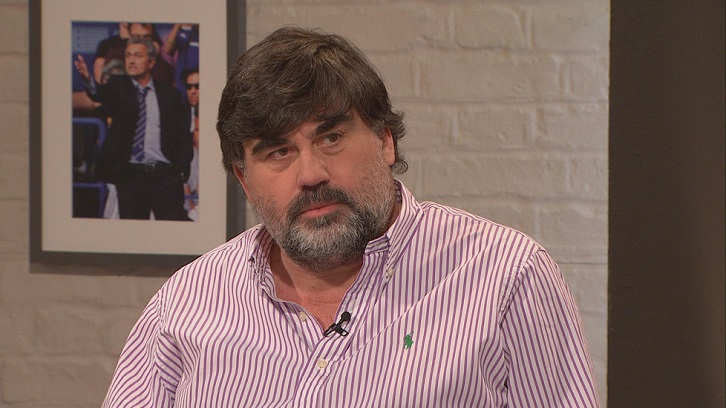 Originally published in the Daily Mail and on MailOnline on Monday 9 January 2017, award-winning sports columnist Martin Samuel penned his views after the FA Cup third round exit at the hands of Manchester City.
The five times SJA Sports Journalist of the Year and regular Sky Sports Sunday Supplement guest took a closer look at West Ham United's current form and dismissed a correlation with this summer's move to London Stadium.....
Who remembers Fortress Upton Park? No, me neither.
And, yet, after another depressing capitulation, this time against Manchester City, the airwaves and message boards were full of disgruntled West Ham fans who could not recall their team rolling over like this at the old place.
Shipping five goals to City and Arsenal at home in the same season is being blamed on the move to the London Stadium, as if the best teams once shivered when imagining a trip to east London.
Happily, there are record books for the times when memories fail, so we can see Manchester City lost once in seven visits to Upton Park in the period from March 1, 2009. West Ham's home record against Arsenal was even worse, a single victory in 14 matches since October 3, 1999.
As for Manchester United — 2-0 winners on January 2 — they also recorded two-goal margins of victory in 2014, 2011 and 2009, and Chelsea won by a margin of three goals or more at Upton Park in 2013, 2010, 2008, 2007 and twice in 2006.
So let's not pretend. Upton Park had its moments — not least in the final year — but it was never mistaken for the Bernabeu by visitors.
The negativity felt by the locals towards West Ham's new stadium is a contradiction anyway. On one hand, fans are furious because the team keep losing, on the other they say they did not want to move to a new stadium, because West Ham was more about community, good football, and having a laugh with your mates, and it didn't matter that they wouldn't win the league.
So which one is it? It cannot be outrageous that West Ham keep losing, but equally outrageous that the club should have left Upton Park because success was never the aim. Does the result matter or not?
In the 17 years between 1964 and 1981, West Ham won three FA Cups and the European Cup Winners' Cup, and lost in the final of the European Cup Winners' Cup and the League Cup. In the 35 years since, the club reached one FA Cup final, beaten by Liverpool, and were relegated four times between 1989 and 2011.
So whatever magic existed at Upton Park, it wasn't working, in finite terms. Stay, and West Ham could only get smaller and smaller, onwards to irrelevance, as their London rivals expanded. Leave and there was a hope of becoming more competitive if the club pulled together.
Sadly, the stadium has now become an excuse for failure. This has to change if West Ham are not to plunge headlong into catastrophe. Buying poorly in the summer has more to do with West Ham's poor form this season than concrete.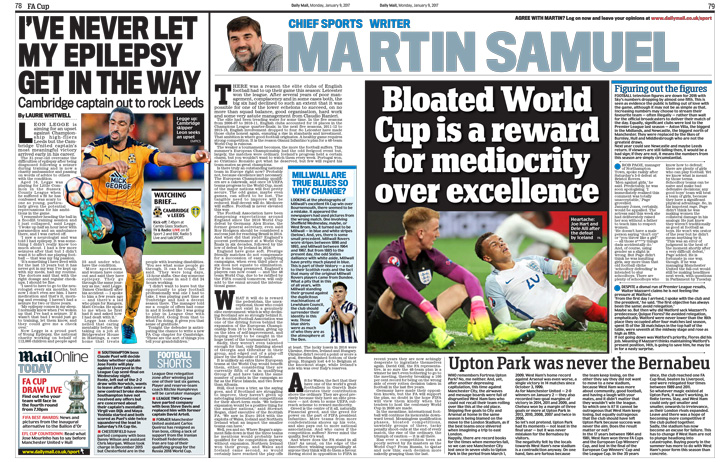 Originally published on Monday 9 January 2017 in the Daily Mail, Britain's most read newspaper in print and online, with over 29 million readers a month.
*The views expressed in this article are those of the author and not necessarily those of West Ham United