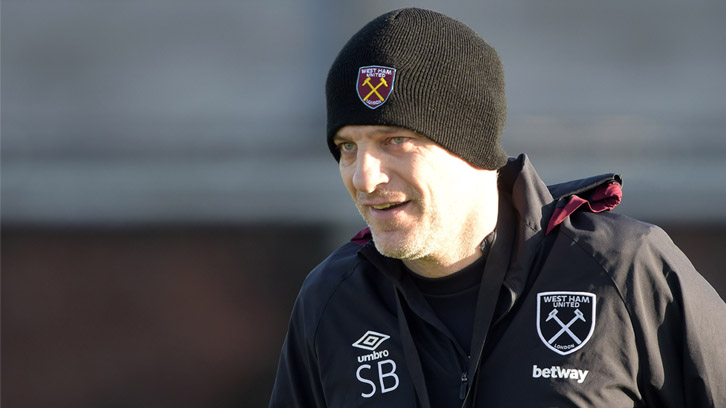 Good morning everyone,
This evening we embark on what will hopefully be a successful FA Cup journey this season when we take on Manchester City at London Stadium, and we are all excited for the game.
In some countries, the status of the domestic cup has changed, but not in England. In other counties, sometimes they dream only of being in the Champions League, but in England and Germany the Cup has always been very important.
Before the Champions League, it was just the league and Cup and then when European competitions came in like the Champions League and the Cup Winners' Cup disappeared, the Cup went down in some teams' priorities. Here, that's not the case.
We want to do our best to progress in this season's competition, so that's why we both sides I'm sure will be fielding strong teams this evening. When I played in the competition and watched it on the TV before I was manager here, for me it has never lost its size.
Of course we have had a busy schedule over Christmas and it could help if we had a week off or a couple of weeks before the game, like you see in Germany, Italy, Spain or wherever. I think it would help the standard of the Premier League and the national team.
On the other hand, I enjoy having those three games in a few days, especially because it is Christmas!
Manchester City are a good side and it will be a tough game tonight. The manager, Pep Guardiola, has a philosophy there and he will guide them on everything, but at the end of the day, as a player it's your decisions that count.
In some countries, the status of the domestic cup has changed, but not in England. It is and has always been very important.

Slaven Bilic
If you are in the box, for example, no manager is telling you what to do. It's what happens at the time; it's your decision. So I don't think Guardiola is different to another manager in that respect. I have seen so many times Gerard Pique putting the ball in the stands when it's necessary. It's the player's decision.
Here for Guardiola, it is different to anywhere else he has worked. He's never worked in a smaller club, never fought against relegation or midtable or anything other than trying to win the league. With Barcelona and Bayern Munich, it's the same. Even if they didn't win in style but still won, sometimes it's a problem.
In Germany, it was a two horse race but in one year Dortmund were not so good and it wasn't very interesting. It's different here. There are about six clubs all going for the title.
I am always asked about Dimitri Payet's situation, and when you have a good player playing well every week, there is always going to be speculation about him. But the player and the club has to cope with that.
To be fair, if I was a player now, I would use that as an extra motivation or extra proof to show that I was a good player. I don't find it unsettling to us or to Dimitri.
Hopefully we can put on a great performance this evening and get ourselves a place in the fourth round draw.
Enjoy the football.
Slaven Bilic