Club
All-new SAB to meet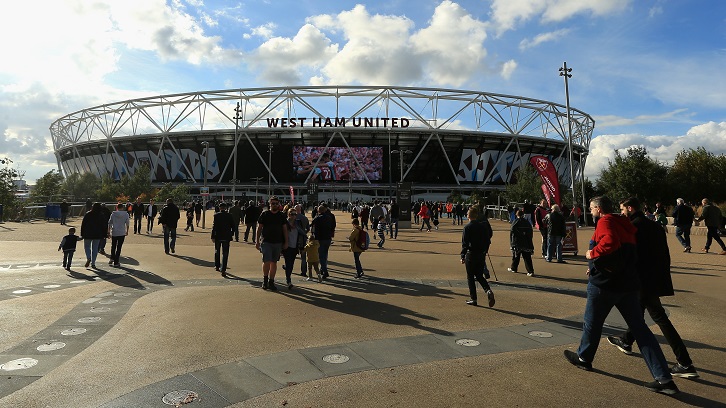 West Ham United's all-new Supporter Advisory Board (SAB) will meet on Tuesday 24 January 2017
SAB will consist of supporters representing the Club's wide and diverse fanbase
Board members and senior Club officials will host the SAB with aim of discussing a wide range of issues
West Ham United's all-new Supporter Advisory Board (SAB) will meet in 2017 on Tuesday 24 January at 6pm.
As part of the Hammers' commitment to consulting with supporters on issues which matter to you most, Board members will meet face-to-face with fans to talk through and, wherever possible, find solutions and suggest improvements across all areas of the Club.
Following on from the successful Fan Feedback Forum hosted by Vice-Chairman Karren Brady in the autumn, individuals representing different sections of the Club's large and diverse fanbase will convene to discuss a wide range of important topics at London Stadium.
A detailed agenda will be communicated to successful applicants prior to the meeting. For more information on the SAB please click here.
The new SAB will be the primary link between supporters and the Club, with many of its members representing larger fan groups, including accessibility supporters, independent supporter groups and Supporters' Clubs.
SAB members represent different sections within the ground, as well as a diverse demographic, to enable the West Ham Board and senior Club officials to have the broadest possible insight into the needs of the supporter base.
The West Ham United Board is wholeheartedly committed to ensuring that the SAB is an effective forum to facilitate open and transparent dialogue between the Board and supporters and the new format, which proved so successful at the recent Fan Feedback forum, will aid this process.
If you represent a large, independent fan group and are interested in joining the SAB, please email supporterservices@westhamunited.co.uk.
There is a lot of misinformation circulating at the moment and by hearing it first-hand, it enables me to clarify a lot of matters directly

Vice-Chairman Karren Brady
In recent weeks, West Ham United Board members and senior Club Officials have also been meeting various fan groups and individual supporters in person to collate feedback, whilst listening and engaging with supporters via email and social media.
The Vice-Chairman also took the opportunity to thank fans for their questions via Twitter, where she fielded a range of questions, dispelled a number of myths and announced updates on a variety of important issues for supporters.
She said, "I want to thank supporters for feeding back to me directly on my Twitter feed. There is a lot of misinformation circulating at the moment and by hearing it first-hand, it enables me to clarify a lot of matters directly."
Amongst other topics, she updated supporters on stadium WiFi, London Stadium naming rights, former Boleyn Ground stewards and Supporter Liaison Officers (SLO) at London Stadium.
As a result, the Vice-Chairman is looking to host a scheduled Question and Answer session on West Ham's Twitter account where she can respond to fan feedback directly, so keep an eye out on whufc.com and @westhamutd for details.
*If Season Ticket Holders have yet to register for the Club's Free Family Fun Day during the half term break on Wednesday 15 February, where you can enjoy a range of activities on the community pitch before seeing the players put through their paces in a training session. Register your interest by clicking here.
Supporters can also enter our next Junior All Access Pass competition now, for the Premier League fixture with West Bromwich Albion on Saturday 11 February by clicking here. For more information about our first Junior All Access Pass, held at last weekend's game with Manchester United, click here.
Finally, beginning at the Emirates FA Cup third-round tie with Manchester City, ten SLOs, clearly identifiable and wearing West Ham branded clothing, will be present to help fans get the most from their matchday experience.