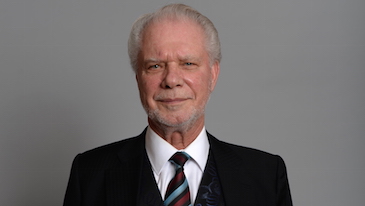 We are preparing for one of the biggest weekends in the football calendar – the Emirates FA Cup Third Round and I am looking forward to another big night under the lights at London Stadium when we host Manchester City.
Every general admission ticket has been sold and this is a wonderful achievement for a TV game on a Friday night. I want to thank all the supporters for attending.
We were determined to lower the prices and having our kids for a quid pricing strategy showed our ongoing commitment to affordable family football.
After reaching the quarter-final stage of the competition last season I know how disappointed Slaven and the players felt that they were unable to reach Wembley and we would love to make amends for that.
Having played Chelsea and Manchester United in the EFL Cup earlier in the season, we are certainly not getting the kindest of draws.
But we do not fear anyone in the top flight and having recorded a memorable double over Manchester City last season, I am hoping to see another famous victory on Friday night.
We have most of our key players back from injury and on our day we are good enough to beat any team.
Slaven showed last season what this competition means to him and he understands the history of the FA Cup.
He will have to make some changes as two of our players have now departed for the Africa Cup of Nations, but on a positive note it was great to see Pedro Obiang back in the team and he had another outstanding display against Manchester United in the last game.
I have been a big fan of Pedro since the day he arrived at the club and he is proving to be a fantastic signing. He is a terrific athlete and I would now love to see him get on the scoresheet.
Slaven and the players will be keen to get back to winning ways following the disappointing home defeat on Monday.
The game was of course severely affected by the early dismissal of Sofiane Feghouli and everybody could see it was not a sending off. Thankfully the decision has been overturned and he will be available for the City game.
I don't blame the referees as they are under so much pressure and face the most difficult job in football. But I strongly believe that the introduction of video technology would avoid a situation like this occurring and it would help our top officials make the right decision.
We could have gone on to win if Sofiane had stayed on the pitch, but I thought the players still produced an amazing display against the odds.
I hope we can have more luck on Friday and we can enjoy another magical night under the lights.
Enjoy the game.