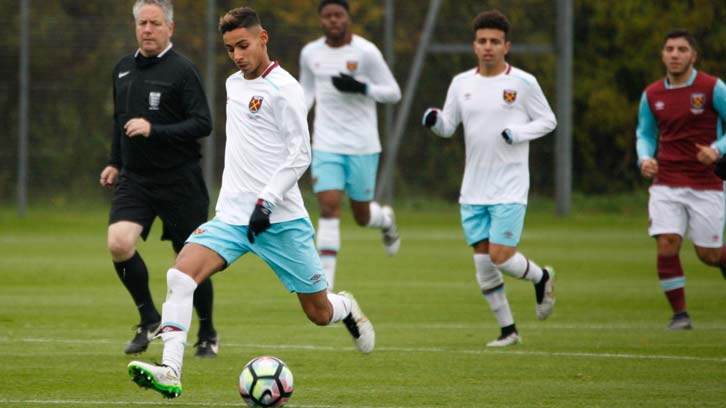 West Ham United Foundation are delighted to announce the launch of a new tier in their player development pathway.
Launched to ensure the creation of a seamless elite player pathway across east London and Essex, the Academy Talent ID trials and subsequent training days will provide an opportunity for advanced players to work directly with highly qualified Academy and Foundation staff to progress their game, whilst being monitored by personnel from the famed Hammers Academy to ensure talented young players are given the option of professional exit routes.
The Academy Talent ID tier, which will sit one step directly underneath West Ham Academy progression, is open to 5-14 year-olds and has been developed to mimic the sequence of development adhered to in the Academy set-up, ensuring a smooth transition, regardless of age group, should a player be selected by the Academy.
Following a successful Academy Talent ID trial, players will be invited to a weekly 90-minute age-group specific training session and follow a scheme of work that duplicates the Academy Talent ID pathway, designed by Senior Academy Integration Officer Jim Hampsheir.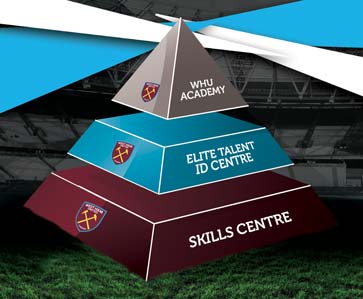 With over 25 years' experience in Academy football, Jim is a respected member of the Academy set-up, and has recently been recruited by the Foundation, further demonstrating the commitment they have towards the development of talented young players.
Jim will be supported by a team of UEFA-qualified Academy integration coaches based at each of the centres across east London and Essex.
Should you like more information, or have any questions about the programme, please contact Football Development Officer, Jacque Edouard via [email protected]. Alternatively, should you like to book an Academy Talent ID trial, please select a date and venue below and follow the link to book a FREE trial via our booking site.
Academy Talent ID Trial Dates
Thurrock - St Clere's School
Monday 9 January 2017
5-14 year-olds: 5:30pm - 7pm
Havering – Emerson Park School
Friday 13 January 2017
5-9 year-olds: 5pm – 6:30pm
10-14 year-olds: 6:30pm – 8pm
Book a Trial now here.
Following a successful trial, you will receive an email from the lead-coach signposting you to the relevant session. Whilst we are currently only running trials in Essex, post-trial sessions, including Academy Talent ID, are available at venues across east London and Essex.