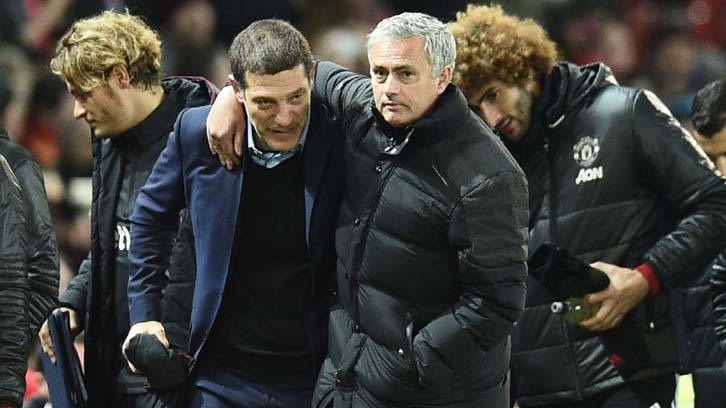 Boss says his team are confident ahead of Monday's game, despite defeat at Leicester
Manager was pleased with performance in defeat to the Foxes
Bilic says that level will give the Hammers chances against any side in the Premier League
Slaven Bilic does not believe Saturday's defeat at Leicester would have knocked his side's confidence as they head into their first game of 2017.
The Hammers won three in a row prior to their King Power Stadium trip and will now look to bounce back against a Manchester United side they faced twice in quick succession a little over a month ago.
Since that Red Devils double header, Jose Mourinho's men have won five Premier League games in succession, so the boss is expecting a good game and a stern test of the Hammers' credentials.
He explained: "We are confident and I am confident. We are, of course, very frustrated and disappointed that we lost on Saturday because we lost the game.
"The reason I am angry and frustrated is that [we lost the game, but] we played well. It is still a good pattern for our next game or games.
"If we play like we did on Saturday or play like we have been recently we will have chances against any team.
"Of course Manchester United are on a great run with five wins in a row, so it is going to be a great game."
The Hammers will need to take a look at Mark Noble's fitness after he received a blow to the knee from Leicester's Daniel Amartey, and the boss said other changes will depend on how his players recover from Saturday's effort.
He added: "It's a special circumstance [at this time of year] because the next game comes in no time. You want your best team and your best players to play, but it is more about talking to players and feeling how they really feel.
"We will see, but we don't have many more injuries than the other teams are having. Our bench on Saturday was a good one as well, so we have options."