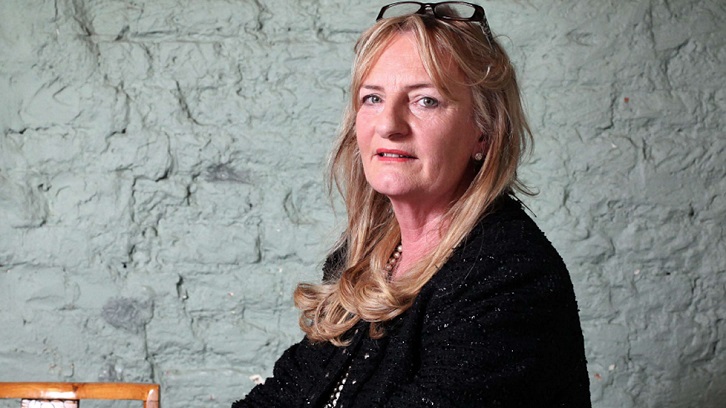 Football, and society, have come a long way in the past two decades.
Twenty years ago, Karren Brady was the only female senior executive in English football, having been appointed as managing director of Birmingham City.
At the same time, lifelong West Ham United fan Rachel Anderson was the only female FIFA-licensed football agent in English football, when she was infamously refused entry to the 1997 Professional Footballers' Association (PFA) Awards ceremony – for being a woman.
The following year, Anderson had attended the event at the invitation of her client, then-Hammers left-back and current first-team coaching assistant Julian Dicks. On being denied admittance for a second time, she sued the PFA for sex discrimination, the case went to the High Court, and won.
Twenty years later, the woman who generated headlines as the 'Agent of change' has, like West Ham's Vice-Chairman, been recognised with an honour, being made an MBE in by Queen Elizabeth II 90th Birthday List.
Based in Leigh-on-Sea in Essex, the mother-of-two recently spoke to leading independent Irish radio station Newstalk about her eventful career and the mechanics of the transfer window.
Appearing as a guest on the Team 33 programme, recounted her scarcely believable story from 20 years ago.
"This was an awards dinner for an industry and the only criteria I knew was that I had to be invited by a player. Only a player could invite people," she recalled.
"So I was invited by a group of players, bought my new frock, went along. I was in the bar, no problem, and there were very few women in the bar. But that's perfectly normal in my world. But it's only when I went downstairs to dinner and went to see where I'd be seated, that I was told that I couldn't come in. And the only reason was because I was female.
"I really thought it was a joke – a bad one – but I thought it was a joke. The players I was with got a little bit angry and I thought this will be the headlines tomorrow 'Drunken footballers kicking off etc etc' which was not the case. So I just turned around. Sometimes less is more.
"I walked back up a sea of men coming down the stairs and I was being teased because I don't have the best sense of direction, should we say.
"They were saying 'No, you're going the wrong way again, you need to go down'. I left it and went back to my room and I thought 'This isn't right! This is ridiculous!' I left it, I dwelt on it and the next day I spoke to a couple of people and they said, 'No, this is what they do'."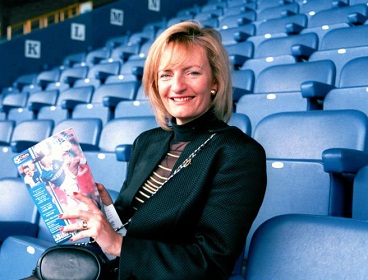 When the same happened the following year, Anderson decided to take formal action against the PFA. The rest, thankfully, is history.
Nowadays, Anderson can concentrate all of her energies on finding the best possible deals for her clients, be they footballers or football clubs.
As an agent, she is fulfilling a lifelong ambition to work in the game she loves.
"I started by sneaking out of the house to watch West Ham and Southend United matches, and it wasn't the done thing for us to go to football at all, so I used to pretend I was going shopping," she revealed.
"I am a third-generation publisher, but I'm not much of a writer, so I thought sports reporting would be good because if you are reporting facts, you can't really go wrong.
"That fed me into working as Sir Stanley Rous's aide, the former president of FIFA."
It was then that fate took its course and The Terminator arrived in Anderson's life.
"I had always been a West Ham fan was on a course and it turned out that Julian's wife was also on the course, not that I knew that she was," she continued. "I was berating him because I thought he was wasting his talent because he had a tendency to be sent-off and what have you.
"I was explaining to whoever would listen that he should stop getting sent-off for stupid things and this lady was agreeing with me, so I was on a roll.
"When I found out she was his wife, I apologised! She said it was fine because he didn't listen and at the end of the six-week course he came along to our awards ceremony and said 'If you're so clever, why don't you look after me?' so I thought 'OK, I'll have a go!'."
There began a long and fruitful professional relationship, while Anderson herself has enjoyed a successful career that has seen her represent dozens of high-profile players and, latterly, work on behalf of football clubs.
So, what does the life of a modern-day agent entail?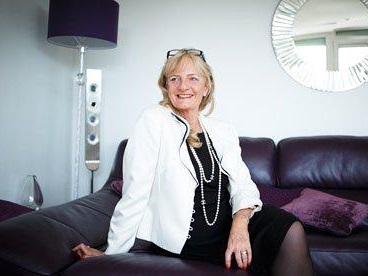 "I'm more club-focused now," she said. "Every now and then I try to unearth a gem that no-one else has found, but they are few and far between, as there aren't many. They have to be very young and I don't tend to deal with young players.
"I prefer them to be 15, 16 or 17 and really focused on what they are doing so I tend to act for clubs now.
"A club would employ to sell a player on their behalf, even if they swear blind they are not selling him, or to try and buy a player for them, because as a high-profile club's name is mentioned then the price goes up.
"Initially clubs might not know which club wants to sign their player, because then you know the true price they want for the player. If it's Chelsea or Southend United, then the price is different!"
Anderson's concerns now focus on the fact that agents no longer have to be licenced by FIFA, but can pass a written examination and be registered with the Football Association and become licenced, turning the world of football agency into what she calls 'a bit of a Wild West'.
All in all, though, the life of women in football is far more comfortable than it was back in 1997.
Twenty years on from her own struggles, Anderson feels there are still issues of discrimination in football and 'there is a little bit to go', but that the situation with females in the game is 'a hell of a lot better'.