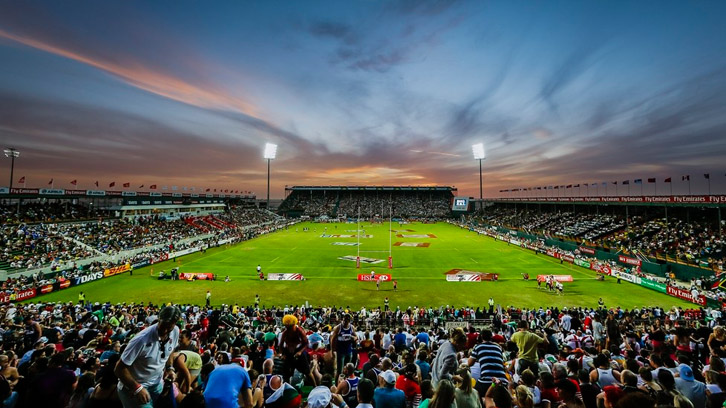 West Ham United supporters based out in Dubai will have the chance to watch their Hammers heroes in action on Saturday 18 February when they hold an open training session as part of the Club's warm weather training camp.
Slaven Bilic's squad, who are currently working hard in the United Arab Emirates, will hold the session at The Sevens Stadium, home to the local Dubai-based rugby sevens outfit, and all supporters in the area are welcome to watch how things unfold.
Fans should arrive at the Stadium for 10am, shortly before the morning of action will get underway at the 40,000-seater venue.
Hammers skipper Mark Noble, who is looking forward to meeting some of the travelling supporters, is always delighted to meet those from around the world who cannot watch the team play live very often.
He said: "It's great to meet fans who come from all these different places we go on tour and for training camps, and you see how passionate they are about the Club even though they cannot get to every home game.
"The whole squad are looking forward to meeting some in Dubai on Saturday, and we're told there is a large group of Hammers out here.
"It will be great for them to watch us train in the morning, to see how we do things when we're away from London, and then hopefully catch up with a few after. Everyone's excited for the day."
The Sevens Stadium is located on Al Ain Road, E66, Dubai. Supporters should arrive for 10am to watch the team train.