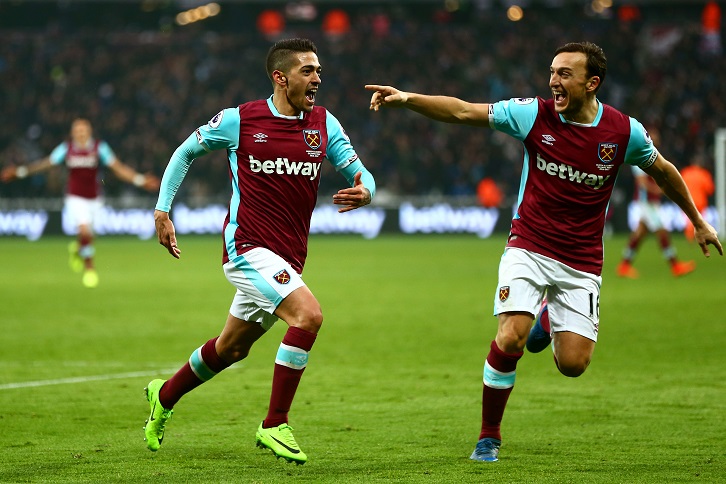 Slaven Bilic said Manuel Lanzini has taken on added responsibility since the departure of Dimitri Payet
No10 has scored and assisted twice apiece in West Ham United's last five Premier League matches
Manager also praised the influence of captain Mark Noble and new boys Jose Fonte and Robert Snodgrass
Slaven Bilic says Manuel Lanzini is one of a number of players who have taken on added responsibility since the departure of Dimitri Payet.
The No10 has assumed the role of central playmaker in the West Ham United team, scoring and assisting twice each in the five Premier League matches the Hammers have played after Payet's refused to play and subsequently moved to Olympique Marseille.
Speaking to Premier League Productions, Bilic also praised the influence of captain Mark Noble and new signings Jose Fonte and Robert Snodgrass in helping turn the atmosphere surrounding the Club around in recent weeks.
"Manu is 23 and he likes to takes the responsibility but also he likes, he wants and he needs to feels important, like many players do," said Bilic.
"Mark is a great captain. We have a really good atmosphere in the camp, on the pitch and off the pitch, and then you have youngsters like Lanzini and the new players who need to take the responsibility on and at the moment we're doing that really good."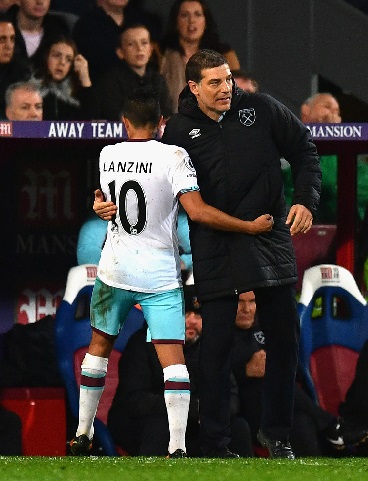 While West Ham have a good record against teams in the lower half of the Premier League this season, the Hammers have failed to repeat the memorable victories over the top clubs they achieved last season.
Twenty-eight of West Ham's 32 points have been won against teams in the bottom half, while just two have been won from matches against opponents in the top six – from draws at Manchester United and Liverpool. In contrast, in 12 matches against the top six last season, West Ham picked up 25 points.
So, Bilic was asked, how will he reinstate that belief among his players that they can beat the best on a regular basis? His response suggested both he as the manager and the players themselves had a collective responsibility to creating the belief needed to take down the top teams – as happened a year ago.
"They need proof and for that you also need a little bit of luck in the beginning," he explained. "You can tell them 'Listen guys, no more losing mentalities, work on setting standards in training' and it should always be competitive and that they are training for something and all that.
"You can do that and tell them 'You are good enough, you are good enough' but then last year it started great for us. You are telling them in training 'We are good, we are good' and then first game of the season we went to Emirates away and won 2-0 and they go 'What he said is true! I'm good! Who's the next one?' "It was Liverpool away and we won 3-0. After that, you have your ups and downs but it's easier.
"I think I have had privilege in my life to talk football with top managers, ex-managers and whatever and that's the key to making your squad improve, not only technically but mentally."