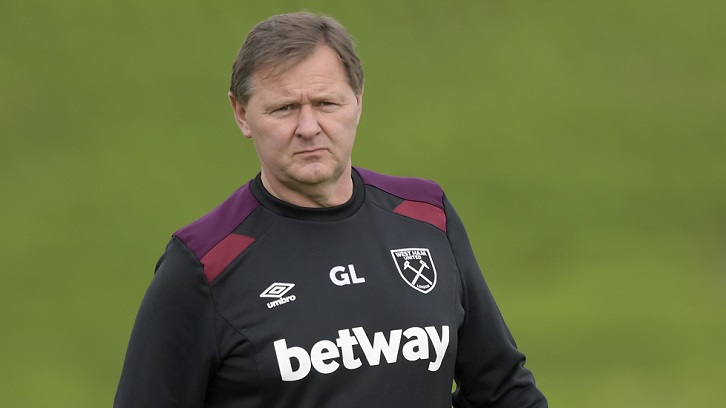 West Ham United's Head of Medical Services Gary Lewin explains how his department will carefully manage the physical condition of the players through next week's hectic schedule of three matches in the space of six days…
The busy Christmas and New Year period has been complicated further this year by the fact that we had a full midweek Premier League programme scheduled in mid-December.
 
Historically, in the two weeks leading up to Christmas, any team not in European competition or not playing in the quarter-final of the League Cup would simply be playing weekend to weekend and then have a full clear week to prepare for the rush of fixtures over the holiday period.
 
This year, we had the midweek Premier League game against Arsenal on December 13 and then the League Cup tie against them a week later – and so our preparation time has been reduced. 
 
The holy grail throughout this period is recovery. Because we are playing Tuesday-Thursday-Sunday this coming week, there is very little time to follow the schedules and processes that we work to in a regular week. It really is a testing time for the entire squad and there are so many variables that come into play.
 
You also have the accumulative load from the games, which you simply can't gauge beforehand. For example, players picking up minor knocks that, ordinarily, take three or four days to recover from, would now face missing the next match.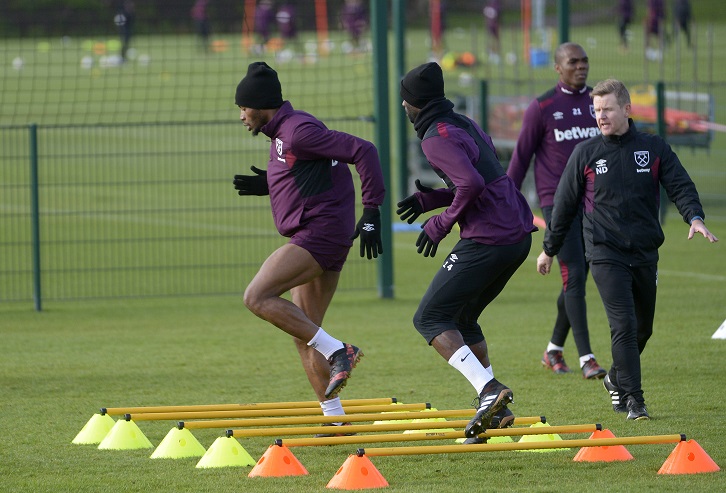 When it comes to planning for the week ahead, it is a case of setting up both a training group and a recovery group, so that there is a strategy in place for how we ensure we get every player ready for the next game, based on whether they have played or not in the previous match.
 
For example, on the Wednesday between the West Brom and Tottenham games, those who have played the night before will need simple recovery, those who haven't played but might be in contention to play the following night at Wembley will need a light training session, while those not playing in either game will need to work a bit harder.
 
That is without taking into account the added burden of the fact that the manager needs time to prepare the team tactically for the next game, which in this case mean that goes into the day of the game on Thursday.
 
The medical team will have everything in place to assist recovery – a mobile cryotherapy unit that we bring in, additional masseurs, the plunge pools, compression garments, plus our regular recovery programme involving exercise bikes and stretching. 
 
Cryotherapy is something that is obviously fairly modern in terms of recovery tools for players – we have used the unit five times during the course of this period. However, the three main elements of recovery haven't changed in all the years I have been working in football – sleep, nutrition and hydration.
 
After a game, players have to eat properly, get lots of sleep and rehydrate with lots of fluids. The following day, we reinforce that with physical recovery – stretching, massage, cryo-units, plunge pools and compression garments.
All we can do is be as flexible as possible with our planning and prepare for every possible eventuality

Gary Lewin
We have also been affected by the fact that the New Year programme has been shifted late on, with the Tottenham game only very recently moved to the Thursday. That has meant we have had to rearrange a lot of our planning, some of which was booked up at the start of the season.
 
Having a full week to recover from the Bournemouth game before facing West Brom is helpful from a physical point of view, of course. However, around Christmas players are usually in the mindset and rhythm of playing a match every three to four days and, with the rearrangements this week, that balance has been removed.
 
I don't think it is particularly fair – physically it is it not a level playing field for all clubs, as some are playing every few days, some have a longer break between matches and some have a week off before playing twice in three days. But that is how it is and we have to deal with it.
All we can do is be as flexible as possible with our planning and prepare for every possible eventuality. Everything we do will be geared towards ensuring that the players are in the best physical condition when playing a number of matches during a short space of time.