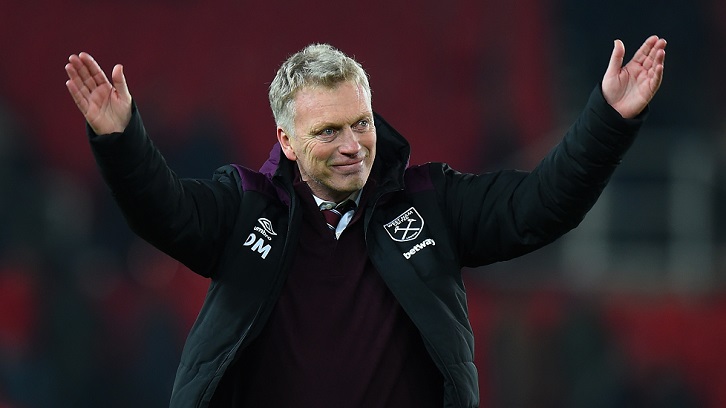 David Moyes says reaching the Carabao Cup semi-finals would 'boost the Club' and provide another shot in the arm for West Ham United's Premier League campaign.
The Hammers head to Arsenal on Tuesday evening knowing victory over the Gunners would take them through to the last four for the first time since the 2013/14 season.
Moyes will make changes to his starting XI at the Emirates, with his team having played three Premier League games last week and a number of senior stars eager for opportunities to show what they can do.
"It would definitely boost the Club and everything we do, 100 per cent, if we were to go through," he said. "I've been fortunate enough to be at some big clubs and you need to win trophies.
"But at the same time, you can't go about with a 24 or 25-man squad and not give everybody a game, otherwise you won't have a 24 or 25-man squad, so you will see all the teams make changes, not because they are trying to weaken their team, but because they have to give other players the chance to show what they can do."
It would definitely boost the Club and everything we do, 100 per cent, if we were to go through

David Moyes
While Arsenal manager Arsene Wenger could make wholesale changes from the side which defeated Newcastle United in the Premier League on Saturday, Moyes' hands are tied somewhat, with the likes of Jose Fonte, Sam Byram, Cheikhou Kouyate, Mark Noble and Edimilson Fernandes all absent through injury.
Winston Reid is back from a one-game ban and Andy Carroll could feature after a back problem, but the West Ham boss knows he will need to call upon the same players who collected seven points out of nine last week.
"We don't have enough players to make wholesale changes. I wish I could say I could because the Premier League is our priority. Do I want to get to a cup final and win a cup final? One hundred per cent, I really do, but not at the cost of us losing players.
"But I think the players are ready to go. They're in good spirits and we'll get them out and pick them up again and go. Maybe this group of players needs consistent football?
"We're still finding out about the players. Who can play two or three games in a row? Who's not so good at it? Who doesn't look so good the day before in training, but performs on the day of the game? Until you get to know the players and what they're really like, it's really difficult to judge them.
"We're really on the bare bones at the moment."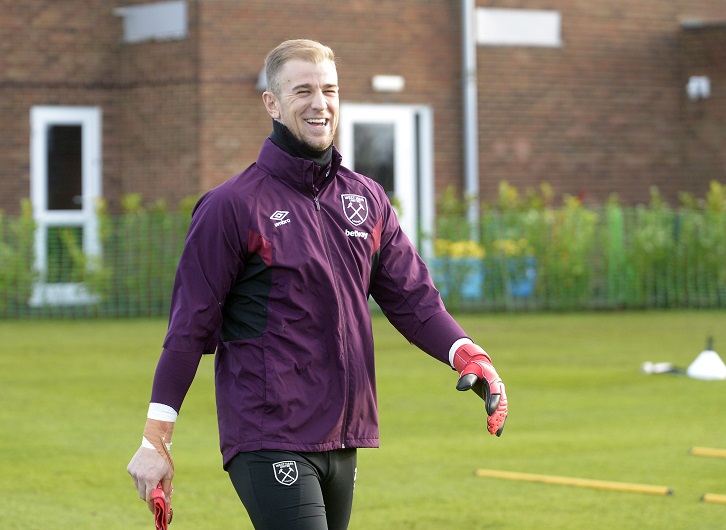 One player who knows he will be in the team at the Emirates is Joe Hart, who is recalled after Adrian was preferred for the last four Premier League matches, and Moyes has belief that the England international will not let him down.
"Joe has been really good. I've spoken to him and he's really helped Adrian, which has been important. Our performances have been good and I think Joe has seen that.
"I've got no doubt Joe will play lots of games and I've told him that. I said that three weeks ago when we changed the goalkeeper around. We've got good competition there now."