David Moyes was asked about a range of topics during his press conference ahead of Tuesday's Carabao Cup quarter-final at Arsenal.
The manager discussed Manuel Lanzini's FA charge for 'successful deception of a match official' in Saturday's Premier League win at Stoke City, as well as Marko Arnautovic's performance in the same game.
The Scot also talked about Tuesday's tie and the Club's plans for the January transfer window. Here is what he had to say…
All I told Manu was 'You were brilliant!'
I'm a bit surprised Manuel Lanzini has been charged by the FA for 'successful deception of a match official' following Saturday's win at Stoke City because, when the incident happened in the game, the referee was ten yards from the ball and had nothing blocking his vision.
It was clear to see the defender makes an attempt to go for the ball and doesn't get it so, in my view, they're going against the referee if that's the case, whoever the panel were.
The Goals on Sunday panel said it was a definite penalty and nothing to talk about, so I don't know how you can judge that one a dive. It was a really tough call and a really hard call and on the day the referee gave a penalty kick.
We're going to have a talk about it this afternoon and decide what we're going to do in terms of an appeal. We'll look at it, but again I find it really strange that three people on Sunday think it's a penalty and wake up on Monday and three people all say it's not. To be as clear as that is very difficult.
After his performance on Saturday, the only thing I said to him was how well he had played. He made the first goal and created the other two, so it was a brilliant performance and there was nothing we had to say after the game to Manu at all about the incident.
Let me be clear, I'm the first one who says let's get rid of diving and make sure it's not in the game. That's why I'm annoyed at this one, because nobody can be sure it was.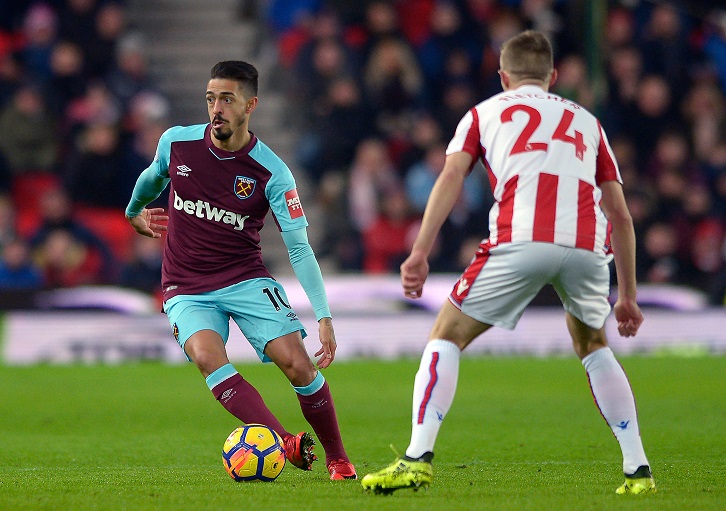 Marko made his mark on his Stoke return
Marko Arnautovic put in a good performance and played well on Saturday and I've got no problems at all with the way he conducted himself. After he scored, he celebrated by sliding on his knees, so I don't think he did anything out of order at all.
We've only been here a short time, but all I can say is that he's been very good since we've been here. I watched him a lot when he was at Stoke and I think he played very well for them as well.
He's worked hard, got himself a few goals and should have had a few more, so overall we're delighted with his performances.
Marko has always been capable of these performances. I think you need different things and a bit of hard love at times with him, but he's very good for us at the moment, and the supporters are taking to him because of his performances.
With supporters, what happens is, if they can see your efforts are big, then it turns people around very quickly. Marko's efforts, coupled with his really good technical ability, are making him a crowd favourite at the moment.
We face Arsenal again, but this time it's completely different
It is less than a week since we held Arsenal to a goalless draw in the Premier League at London Stadium and now we go to the Emirates in the Carabao Cup on Tuesday night to take them on again.
This will be a completely different game against, most likely, a completely different Arsenal team.
We'll go there and try to put in a good performance. Our performances have gradually been getting better, our defensive work has been good in recent weeks and I think our attacking play and using the ball has got better and we're making and creating more chances.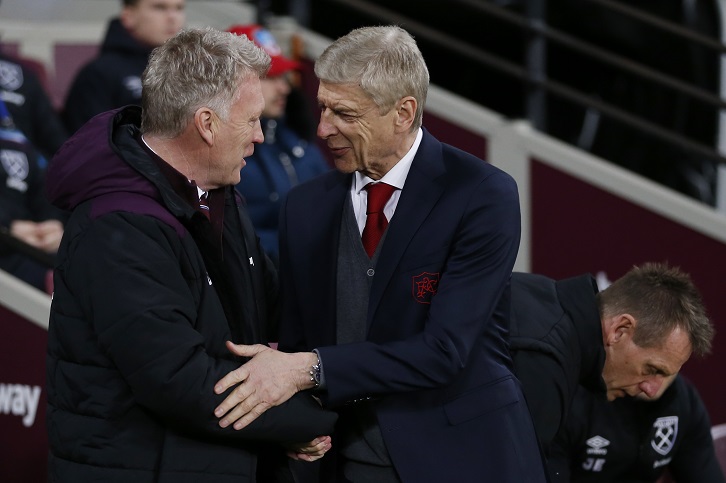 Our transfer window plans have not changed
My plans for the January transfer window have not really changed, as they are the Club's transfer plans and they'll know exactly what they need to do.
Me coming in for a month wouldn't necessarily mean I have all the solutions as to what is needed. I've worked with the players and there are still some I've not seen who are coming back from longer-term injuries, but I think we have an idea of what we'd like to do if possible and we'll keep moving along towards that.
My job when I came in was to work with the players that I've got, so I've said all along that you don't talk about the players who are at other clubs, but talk about your own players.
I've got to say, we've not discussed our players much, apart from one or two, but you'd have to say they are playing very well. Our performance at Stoke was excellent and our all-round team performances have been very, very good.