David Moyes was all smiles as he sat down to meet the press ahead of Saturday's Premier League trip to Stoke City.
The West Ham United manager has instigated an uplift in form in recent weeks, with the Hammers following up an impressive showing at Manchester City by defeating champions Chelsea and holding Arsenal to a draw.
Now, Moyes has challenged his players to continue their resurgence by scoring their first away win of the season at the bet365 Stadium, where former Potters star Marko Arnautovic will play against his former club...
Our recent performances have given everyone a lift
We've definitely felt positive energy and an uplift around the place these last couple of days. Anybody who beats Chelsea and gets a result against Arsenal, especially with the position we're in, it's a real positive.
We've still got to climb the table, so we've got to win an awful lot more games. We can pat ourselves on the back and say how well the players have done, but overall we've still got a lot of games to go and we've got to win them."
The players are always the ones who have to perform and show the right attitude and desire. They have started to gain belief and, because of that, they've started to do good things.
We want to play much better, we know that, but first and foremost we are taking small steps and the first was to stop conceding goals. That's the start.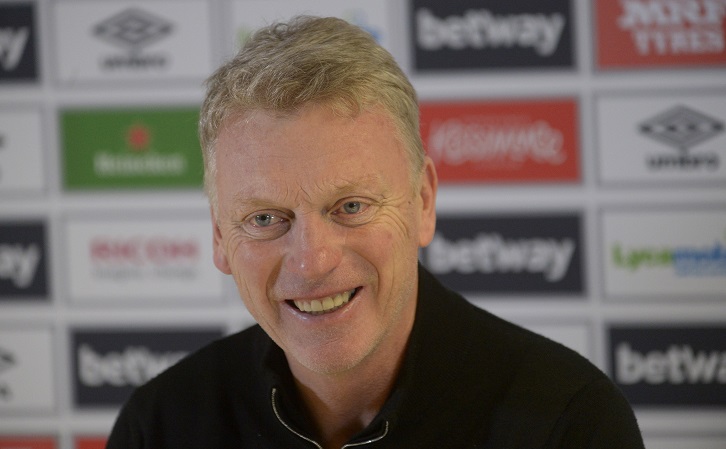 We're learning on the job – and fast!
I know we had to make an impact really quickly and make something happen and we've said right from the start that this is a bit of a rush job.
We're having to do everything very quickly and trying to get as much work into the players as we can, which ideally we would have done in five or six pre-season friendlies so we could have got the understanding and know them. We didn't have them, so we're having to learn on the job a little bit.
But I've got to say the players are learning on the job as well and I think they've done a really good job in the recent games.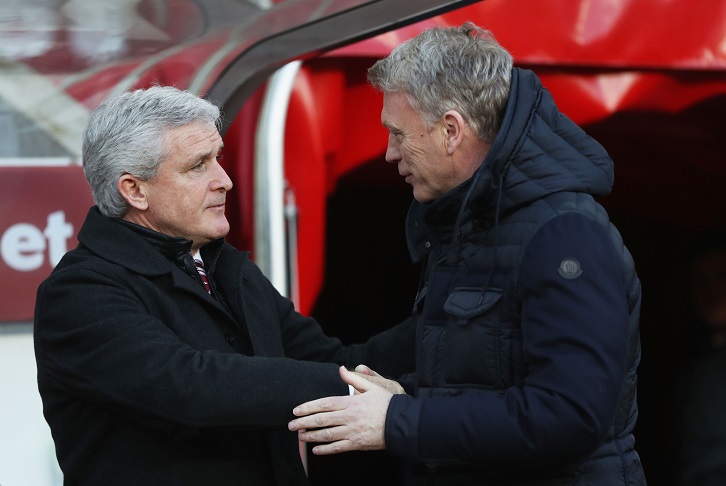 Stoke away has always been tough, and will be again on Saturday
Stoke City has always been a tough place to play at any time. Mark Hughes has done a great job over the years and it's a tough game.
They've got some really good senior players who they can call on at any time and we also know they have ability in other areas, so we know it's a tough game.
We can see Stoke's recent results but I can only say that we're going there buoyant, in good form, we feel good and we've got to go there and try and get a result.
At the moment, we need results. Stoke are in a better position than us, so we have got to try and climb the table. It'll be bit by bit. We're still trying to get to know our players exactly and blend everybody in but, overall, we go there in good form and in a good mindset.
We want to get away from the bottom end. We've probably taken some points people didn't expect in recent games, so if we can build on that and pick up and get a bit of momentum going, it will help us.
Talk can be cheap, though, and we've got to show it. I'm sure the players will. I'm confident we can go there and get a result.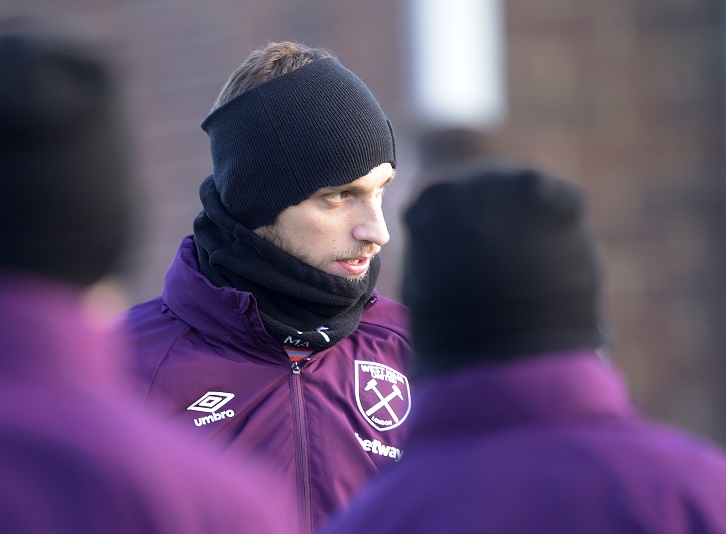 Stoke know Marko well, but he'll be determined to show they what they are missing
Marko Arnautovic has proved his worth in recent games. He's scored a good winning goal against Chelsea and you need players who can make the difference and can win you games.
Marko has played well. His work-rate has been terrific and that's the first thing we want from him.
Everybody at Stoke knows him and know how good a player he is, and that's why he got a move from Stoke to West Ham and that's why Stoke got a really good price for him as well, because they know what he is capable of.
We want him to do it regularly and in recent games he has done it very well.
We've got no time to party!
The suggestion of the players holding a Christmas party has not been brought to me, so there's nothing happening here. I don't think we're in a position where we need to have a party, but I hope we have a good one at the end of the season.
I certainly won't let the players down if they do what is required between now and then!