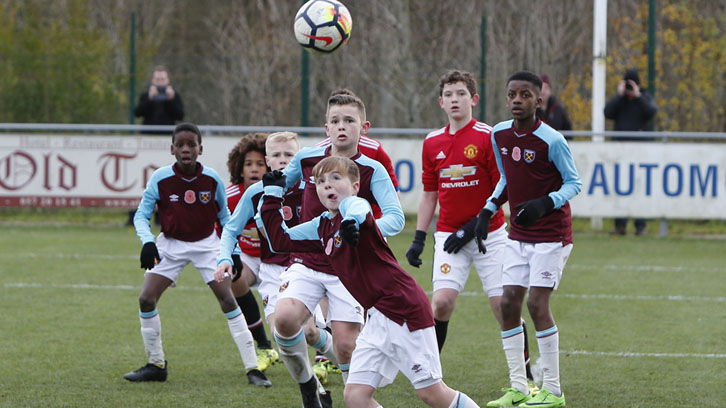 West Ham United's U12s enjoyed a successful weekend away at the Premier League's Truce Tournament in Ypres as they topped their group in Belgium before weather halted play.
The semi-finals and final of the annual competition, which is held in memory of the Christmas Day truce which took place during WWI between the Allied forces and Germany, could not be staged due to the adverse weather conditions which were also felt back in the United Kingdom.
The Hammers could look back on the tournament with pride, however, having finished level on points at the top of their group with fellow English sides Brighton and Hove Albion and Manchester United, though the east Londoners beat clubs to the summit on goal difference.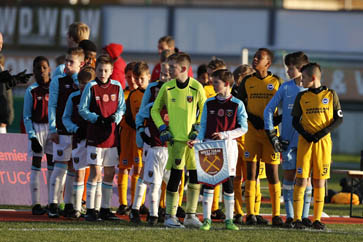 West Ham were due to play group A runners-up Arsenal in the semi-finals, and although the following fixtures were postponed, the Premier League may still yet arrange to have them played in the UK at some point in the near future.
The trip was not just about the football, though; players from all clubs visited memorials, cemeteries, trenches and tunnels at the scenes of devastation a century ago, remembering the servicemen who battled.
They were also treated to first hand demonstrations of kit and weapons in use, before they gathered at Menin Gate – in Ypres – to lay a wreath on behalf of the Club.
On the Saturday evening of the weekend, all 12 teams – six from England, one from each of the US and France and two from Germany and Belgium – united to exchange gifts, just as soldiers did over 100 years ago.
Oli Lethbridge, West Ham United Academy Head of Education, was delighted with how the Hammers got on both on and off the pitch out in Belgium.
He said: "It was extremely pleasing to see the boys perform so well on the pitch; they adopted a dedicated and enthusiastic approach to their preparations for the tournament and this was reflected in their performances during the group stages, in which they went unbeaten.
The boys were truly were outstanding young ambassadors for the Club. It was pleasing to see them perform so well and off the pitch, they conducted themselves in a conscientious and professional manner

Oli Lethbridge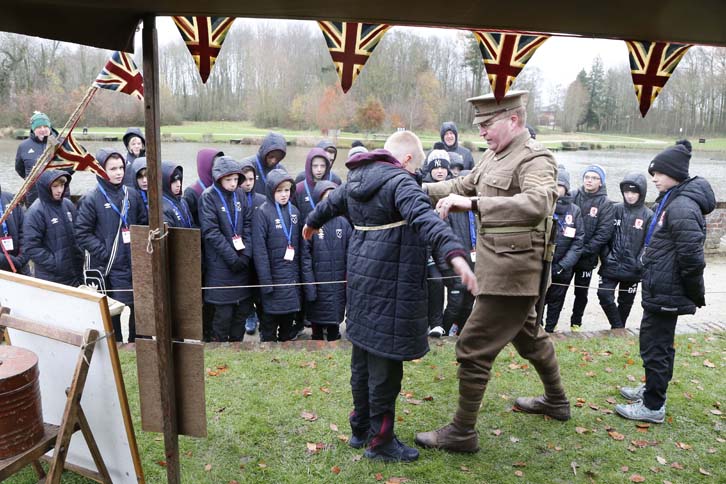 "It was a good experience for the boys to challenge themselves against some of the best academies in Europe and overcoming different styles of football.
"Throughout the educational aspects of this project, the boys conducted themselves in a conscientious and professional manner. The boys worked extremely hard to raise awareness about the Battle of Passchendaele through the organisation of a Remembrance Service at West Ham Cemetery and the production of a video that told the story of the Battle.
"They engaged with the project fully, understanding the importance of remembering those who had fought in the First World War. This meant that they were fully prepared for the experiences that they faced whilst in Ypres, Belgium.
"They were able to develop their knowledge further by asking the tour guide questions and whilst presenting their work. They truly were outstanding young ambassadors for the Club."