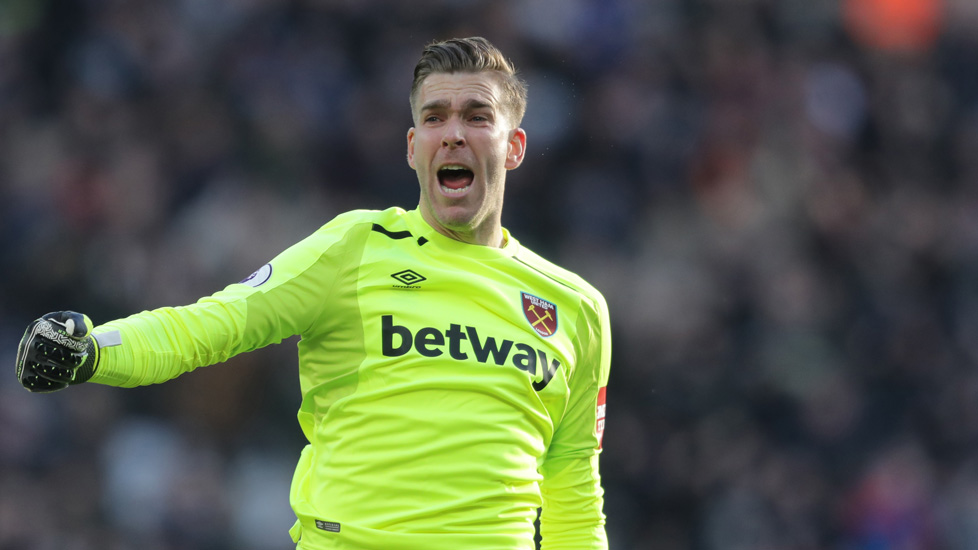 Adrian has waited four months for his chance in the Premier League this season, but has shown he was ready to grasp it with both hands after helping the Hammers to victory over Chelsea on Saturday.
A week after producing six saves in the Hammers' creditable rearguard effort at Manchester City, he retained his place for this weekend's London derby and vindicated the manager's selection with the clean sheet which paved the way for a 1-0 victory.
In truth, a magnificent display team defending meant the No13 was not overworked, being called into action to make first half saves from N'Golo Kante and Davide Zappacosta – but none after 28 minutes of the game.
Chelsea had almost 70 per cent of the ball, but were unable to break through the lines and Adrian had praise for all ten players in front of him – and the 55,000 Hammers in the crowd.
"It's a massive result," he beamed. "The three points is really, really important because of the position we're in and also because we've won at home in front of our fans, playing very well and front of a top team like Chelsea.
"Always, I need to say thank you to the fans for the support they give for the whole 90 minutes because we feel it on the pitch. Everyone enjoyed it on Saturday and now we start preparing for the next game against Arsenal.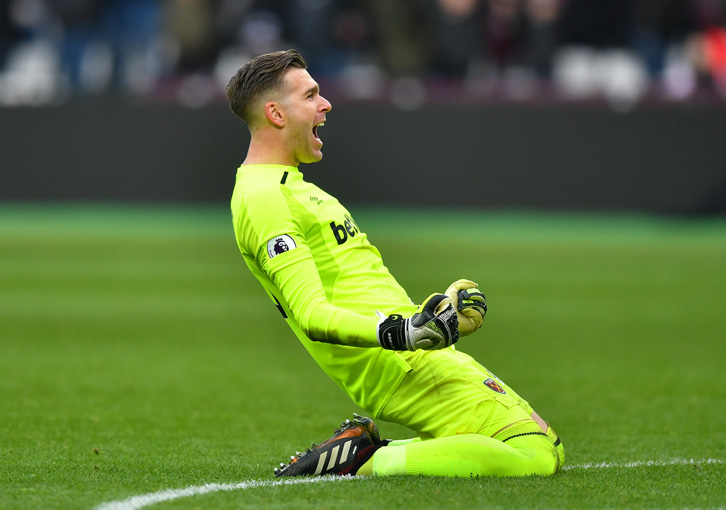 "The whole team defended really well, very compact and all together. We showed we are a good team when defending and also attacking, because we created some chances to score aside from Marko's goal.
"It's not easy to play against these top teams because they have many attacking players on the pitch, but we did well against Manchester City and were unlucky with the result. We did the same work against Chelsea and we got a massive three points.
"It's one of the top results I've had at this ground. To beat Chelsea at home, on Saturday in the early game on TV, was really important for us and for me to keep the clean sheet in my second Premier League game of the season. Thank you to the team for helping me get that.
"The manager gave me the opportunity to play on Saturday, so I have to show that I am ready for every game, and also I have to repay the confidence that he has given to me to put me in the starting eleven.
"We have good goalkeepers at the Club and I have to keep working hard every day with Joe. For now I am very happy because of the result and the clean sheet, but we have done nothing and have to keep going like this.
"If we show the same performance as this we can beat any team in the Premier League. It's very competitive, and if you are doing well and doing your basics, you will have your chance."