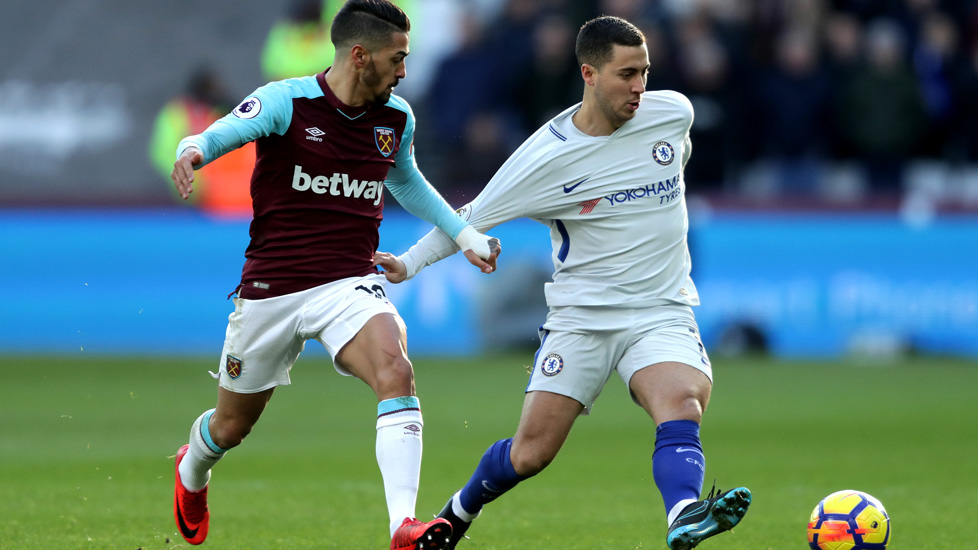 Manuel Lanzini says David Moyes' tactical approach was spot on as the Hammers stifled Premier League champions Chelsea to claim a 1-0 win over the Blues on Saturday.
West Ham United were magnificent in defence against their visitors, soaking up Chelsea's 69 per cent of possession to only allow them two shots on target in the match, and none in the second half.
At the other end Lanzini laid on Marko Arnautovic's sixth-minute winner - the goal giving the Hammers a platform from which to repel Chelsea's attacking threat.
He said: "We really needed the win, especially given our situation in the table. We knew that it was going to be an extremely hard match but we had the right system, like we did against City, where we could also have got a point, but this time luckily everything clicked.
"We played great in defence and we converted the chance we had, which was really important and we played a great match.
"Obviously we know the situation we're in, and we need to win. It's essential to us. Every match is a final from now on and we need to play every match like today.
"We won against one of the best teams in the league and we hope we can play like that for the rest of the season."