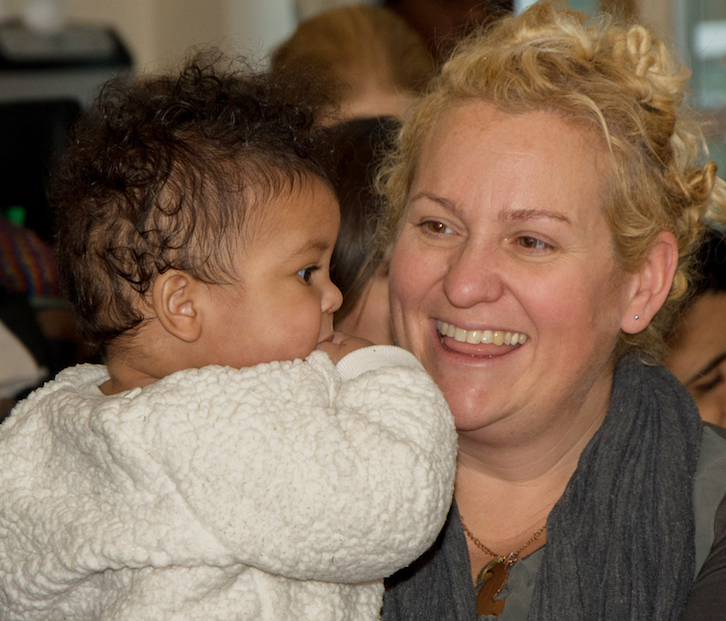 When Wolf was seven weeks old doctors found a heart murmur. Within days he was diagnosed with a severe and rare heart condition. Open was risky in itself but was the only option.
Wolf's Mum, Sara, said: "This is not what you imagine when you bring a new child into the world, so it was devastating, terrifying, and we were frightened and exhausted. We felt like our whole future had been crushed. And that's when we were referred to Richard House."
Sara was familiar with the charity as she had done some fundraising for Richard House in the past, never imagining that one day she would require the support of the hospice herself.
"I thought there's no way I'm going to leave my child at a hospice. However I was blown away by the nursing staff, the play staff, and the environment. I realised that if he was going to be anywhere without his parents, Richard House was the place."
Wolf also has William's syndrome, a very rare condition that affects many parts of the body. He has severe heart disease, suffers from a rare type of epilepsy and has learning disabilities and developmental delays.
He comes in for short stays, allowing Sara and her family a well-deserved rest.
"It is just beautiful here. The rooms are spacious and in the garden there is a lot of play space and it is so thoughtfully done. It doesn't feel like a sad place where people die as some people imagine. And children do die there, but I can't imagine a better place to be if we were faced with that catastrophic situation.
"They have a whole family approach. Visiting the hospice has been fantastic for Wolf's sister Hannah. Not only is she incredibly resilient but she's incredibly compassionate because of what Wolf has exposed her to.
"In terms of care there's no comparison; personal one-to-one attention so that when we leave our very complex and medically needy child there, we feel secure doing so.
"Richard House is very much a place where people are alive and parents know their children are in very good hands.
"West Ham have continued to show such generosity and compassion, from the money they raise so that Wolf has the care he needs at Richard House, to the lasting memories they provide when they invite us to take part in special days like the Christmas Party.  
"When you have a child with a life-limiting illness everything that makes a happy moment will always be a happy memory. This means something incredibly special for Wolf but also for our other children.
"Wolf's big sister is a devoted Hammers fan, but your kindness has touched us in such a remarkable way that you have even made a West Ham fan out of her father (previously a lifelong QPR supporter). Now that's really something!"