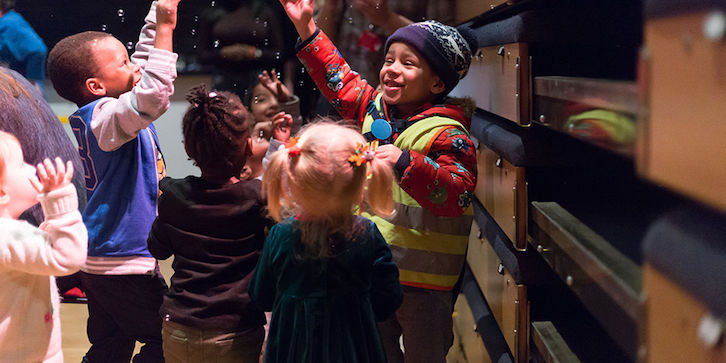 Stratford Circus Arts Centre are raising £12,000 to make Christmas a magical one for hard pressed families in Newham who otherwise simply wouldn't be able to afford a seasonal treat for their children. Full Hearts, Full Tummies will offer 600 hot meals and tickets for festive show The Ramshackle House for just £1.
Two in five children in Newham live in poverty, with their families facing increasing challenges during winter. Full Hearts Full Tummies gives families an opportunity to come together and forget their worries, socialise and share in this joyous experience.
Please Get Involved!
Full Hearts Full Tummies relies solely on your donations in order to make this festive season a magical one for the children and families of Newham. Please consider donating this Christmas.
One donation, twice the impact!
Thanks to The Big Give from noon on Tuesday 28 November until noon on Tuesday 5 December or until the money runs out, The Big Give will match your donation (any amount up to £5000), making your gift go twice as far at no extra cost to you. Remember, only donations made in this time will be doubled!

Please donate here: https://secure.thebiggive.org.uk/donation/to/65464/27440/stratford-circus-arts-centre/full-hearts-full-tummies
Contact Mia, Development Manager via email: [email protected] if you'd like to further support Full Hearts Full Tummies.